Lobster Bisque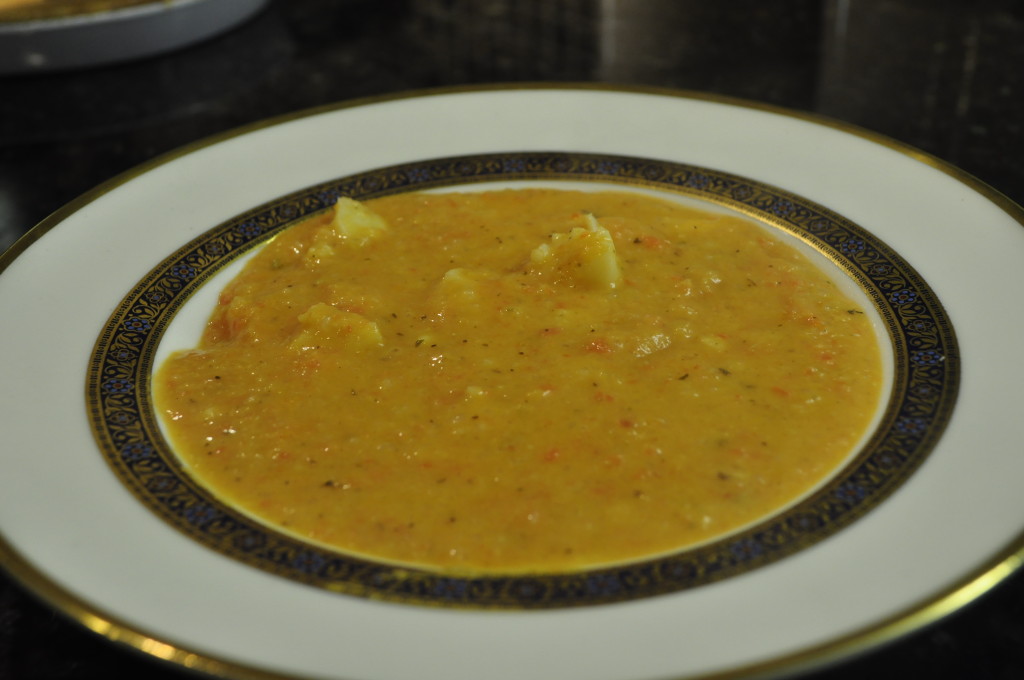 Meat from 1 large Lobster Tail, diced (or you can use ½ pound Shrimp)
4 Tablespoons Butter
6 ribs Celery, diced
3 Carrots, peeled and diced
1 Onion, diced
1 15-Ounce can diced Tomatoes
2 cups Seafood Broth + 1 cup hot water, as needed
¼ cup white rice
1 teaspoon Fines Herbs
Salt and Pepper, to taste
White Sherry
In a stock pot, over medium heat, saute butter, celery, carrots, and onion, until softened.
Add tomatoes, broth, rice, and spices.
Reduce heat to low and simmer soup for 20 minutes until rice is cooked.
Remove pot from heat and blend to desired thickness with an immersion blender, adding hot water, as needed.
Return pot to medium heat and add lobster meat, stirring until pink and cooked through (if using pre-cooked shrimp, allow enough time for them to get hot).
Ladle soup into soup bowls and drizzle with White Sherry.