Curry Roasted Carrots with Yogurt Herb Sauce and Toasted Almonds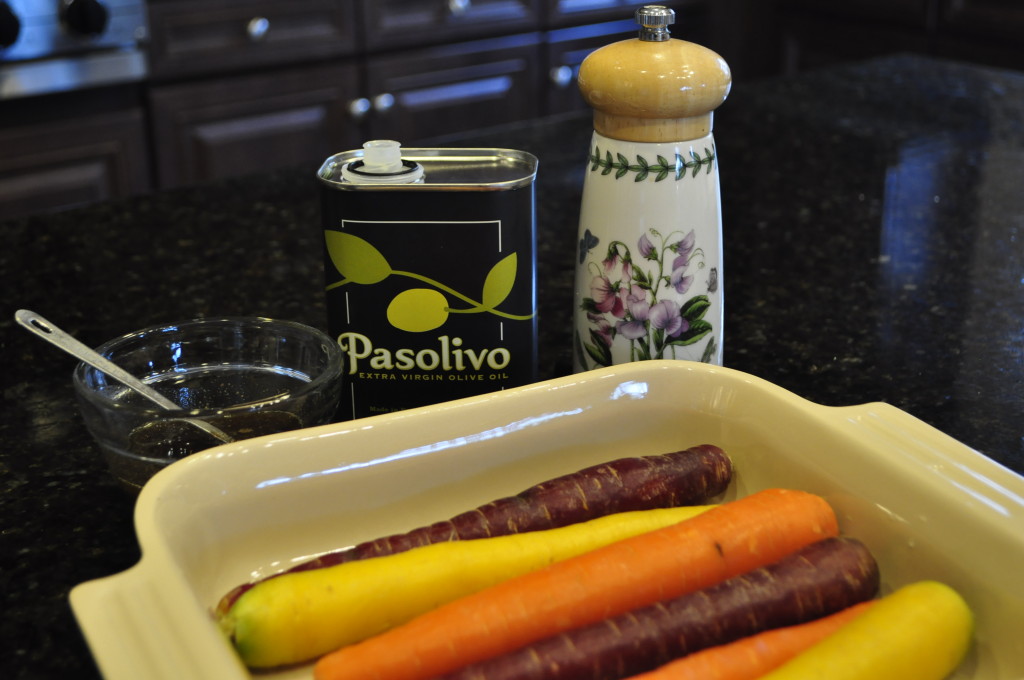 Roasted Carrots
6 carrots
4 Tablespoons Pasolivo Extra Virgin Olive Oil
2 teaspoons Garam Masala Seasoning
Salt, to taste
Toasted Almonds
½ cup Almonds, chopped
Yogurt Herb Sauce
7 ounces Greek Yogurt
1 Tablespoon Pasolivo Extra Virgin Olive Oil
1 Tablespoon Lemon Juice
1 Tablespoon each fresh Chives, Dill,Mint, and Parsley minced
¼ teaspoon Garlic Powder
Salt and Pepper, to taste
Roasted Carrots
Preheat Oven to 400 degrees.
Clean carrots, but don't peel them.
Make a sauce by stirring Olive Oil and spices together.
Place carrots in a square baking pan and drizzle with sauce, turning to coat.
Sprinkle with freshly ground sea salt.
Bake for 20 minutes, remove from oven, and turn carrots over to coat.
Return to the oven for 35 minutes, or until easily pierced with a knife.
Toasted Almonds
While carrots are roasting, coarsely chop almonds.
Line a baking sheet with foil and scatter almonds evenly over it.
Bake for 10 minutes until lightly browned.
Set aside.
Yogurt Herb Sauce
Whisk yogurt, herbs, olive oil, and lemon juice together until fully blended.
Assemble
Place carrots on plate, drizzle with Yogurt Sauce, then sprinkle with Toasted Almonds.
Recipe by
Create Amazing Meals
at http://createamazingmeals.com/2015/03/product-review-pasolivo-extra-virgin-olive-oil.html