Pie Crust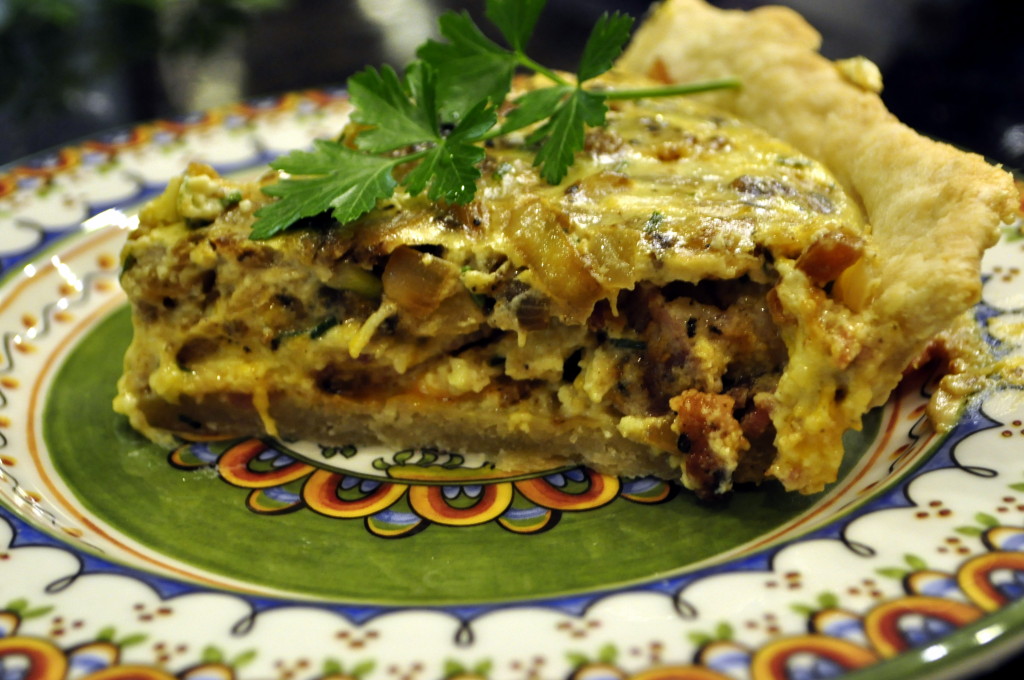 1¼ cup Flour
1 teaspoon Cornstarch
1 teaspoon Salt
⅓ cup Shortening (I use Crisco)
¼ cup Ice Water
Preheat oven to 375 degrees.
In a medium mixing bowl, using a pastry cutter, blend the flour, cornstarch, and salt.
Cut shortening in until you have a coarse crumb.
Blend in water one tablespoon of water at a time until dough is soft and easy to handle, but not sticky.
Roll out to fit your pie plate.
For a rustic crust, press into pie plate, poke the bottom of the crust with a fork and cover it with foil.
Bake for 10 minutes.
Start to prepare filling while the crust is in the oven.
Remove crust from oven and set aside.