Not Your Nonna's Chicken Saltimbocca!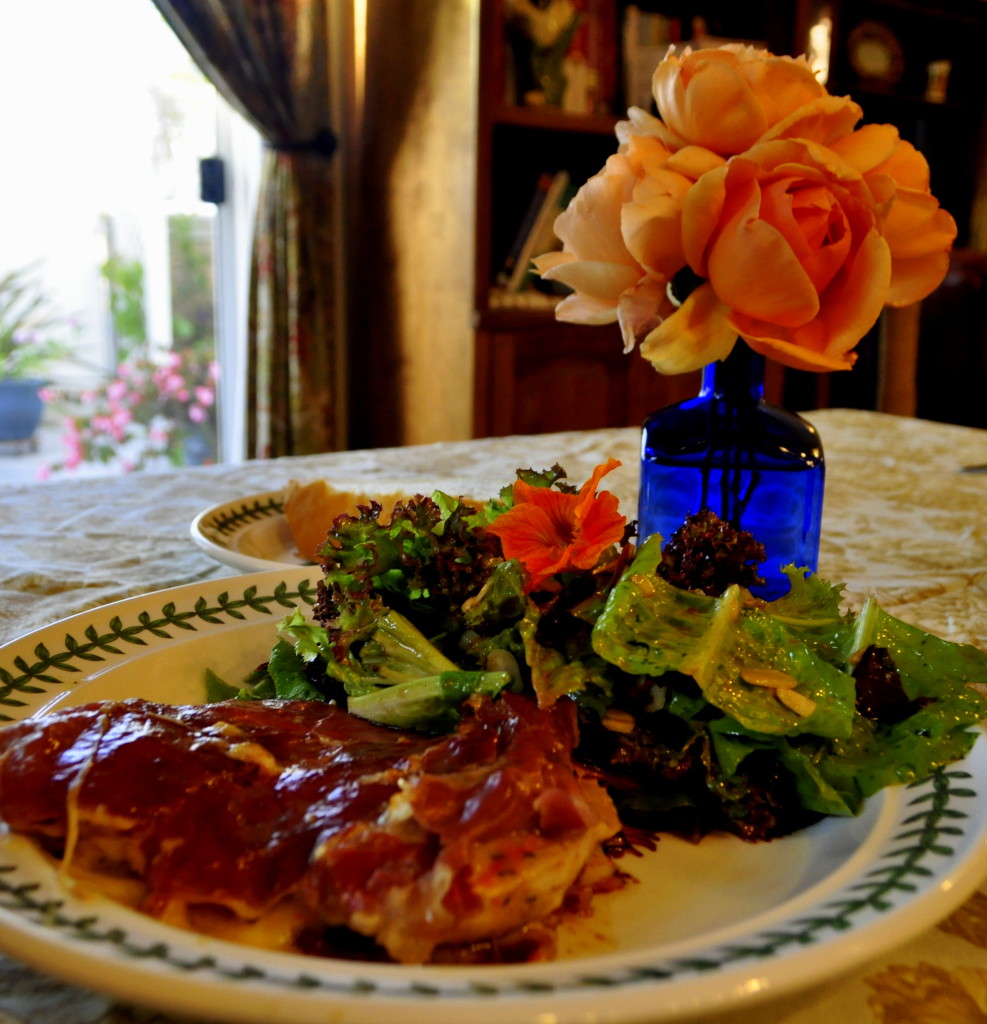 For the Chicken Saltimbocca
2 Thin-sliced Chicken Breasts
3 Tablespoons Vom Fass Date Balsamic
1 teaspoon dried Thyme
2 slices Muenster Cheese
2 slices Prosciutto
3 Tablespoons Olive Oil
For fhe Salad
2 cups Mixed Lettuce
1 Tablespoons Vom Fass Date Balsamic
3 Tablespoons Vom Fass Lemon Extra Virgin Olive Oil
½ teaspoon Dijon Mustard
1 teaspoon Shallot, minced
Salt and Pepper, to taste
¼ cup Sliced Almonds
For the Chicken Saltimbocca
Whisk together Vom Fass Date Balsamic and Thyme.
Lay Chicken on a plate and brush each piece with herbed vinegar and sprinkle with salt & pepper on both sides.
Place a slice of cheese on each one.
Then, cover each of them with a thin slice Prosciutto.
Gently slide chicken into the heated pan, Prosciutto-side down.
Cook for 5 minutes on each side, or until chicken is cooked through.
Place on plate, Prosciutto-side up.
Drizzle with Date Balsamic.
For the Salad
Place 2 cups Mixed Salad Greens in a medium bowl
In a small container with a spout, whisk together vinegar, oil, mustard, shallot, salt and pepper.
Toss with greens, then toss in almonds.
Recipe by
Create Amazing Meals
at http://createamazingmeals.com/2015/03/tantalize-your-tastebuds-with-vom-fass.html