Normandy French Apple Tart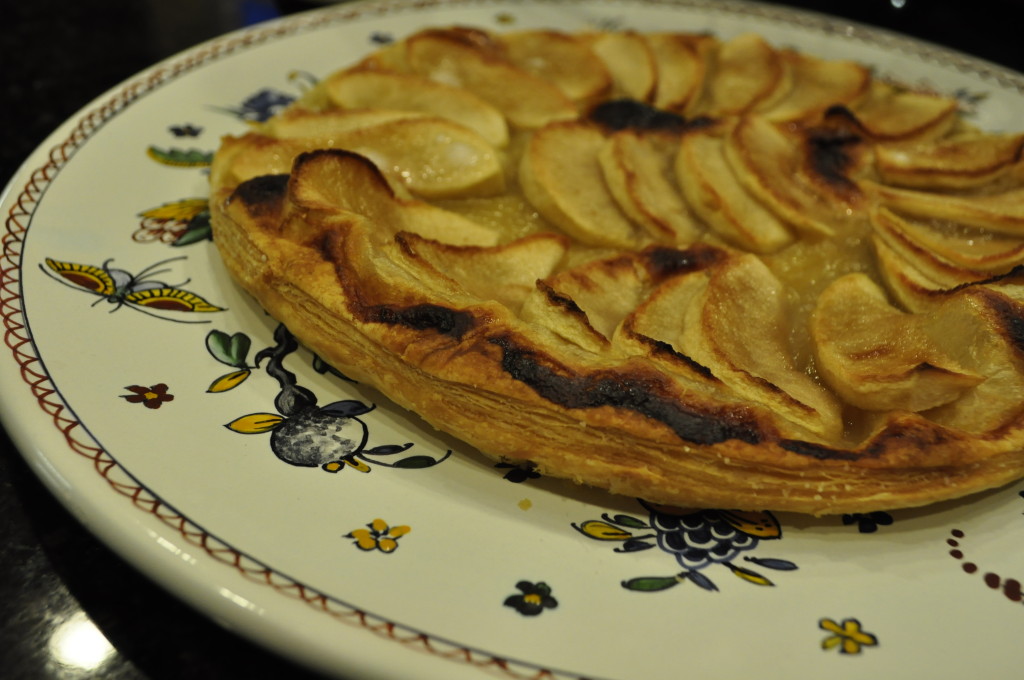 Author:
Aileen Bordman and Derek Fell
4 squares or sheets prepared puff pastry
4 large golden delicious apples, peeled, cored, and thinly sliced
Calvados or applejack
6 tablespoons (40g) powdered sugar
Crème fraîche
Preheat 400F (200C).
Cute each puff pastry into an 8- to 9-inch (20 cm to 23 cm) circle and set on a non-stick baking sheet; discard scraps or reserve for another use (My note: I used a 9-inch cake pan lined with parchment paper.)
Sprinkle apple slices with a little Calvados and toss to coat.
Arrange apple slices in concentric circles from the outside of the pastry to the center.
Bake 10 minutes.
Dust each tart with 1½ tablespoons powdered sugar and continue baking until apples are tender and gently browned, 10 to 15 minutes.
Increase heat to broil and broil until apples are caramelized, 2 to 3 minutes; do not burn.
Drizzle each tart with a little Calvados.
Serve immediately with dollop of crème fraîche.
Recipe by
Create Amazing Meals
at http://createamazingmeals.com/2015/05/a-taste-of-normandy-monets-palate-cookbook.html