Whisky Caramel Sauce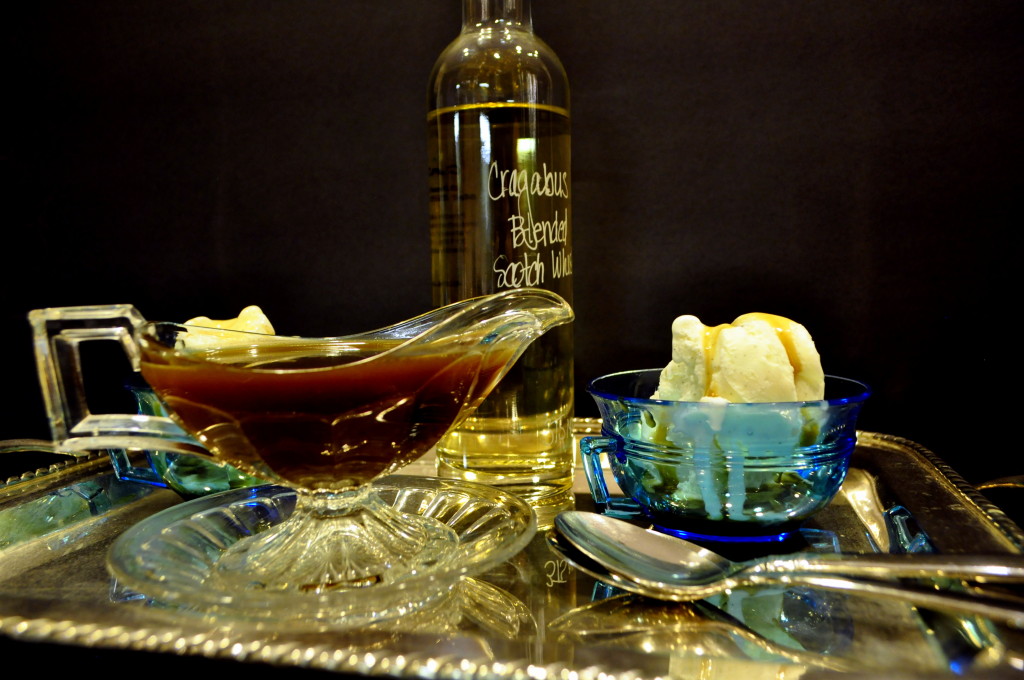 4 tablespoons butter
1 cup firmly packed dark brown sugar
¼ cup Scotch Whisky
½ cup heavy cream
pinch sea salt
In a small saucepan, over medium heat, stir the butter and sugar until smooth.
Add whisky and cook for 3 minutes, stirring constantly.
Stir in cream and cook for another 3 - 5 minutes.
Remove from heat and stir in salt.
Allow to cool.
May be served warm, or cooled.