Tomato Vinaigrette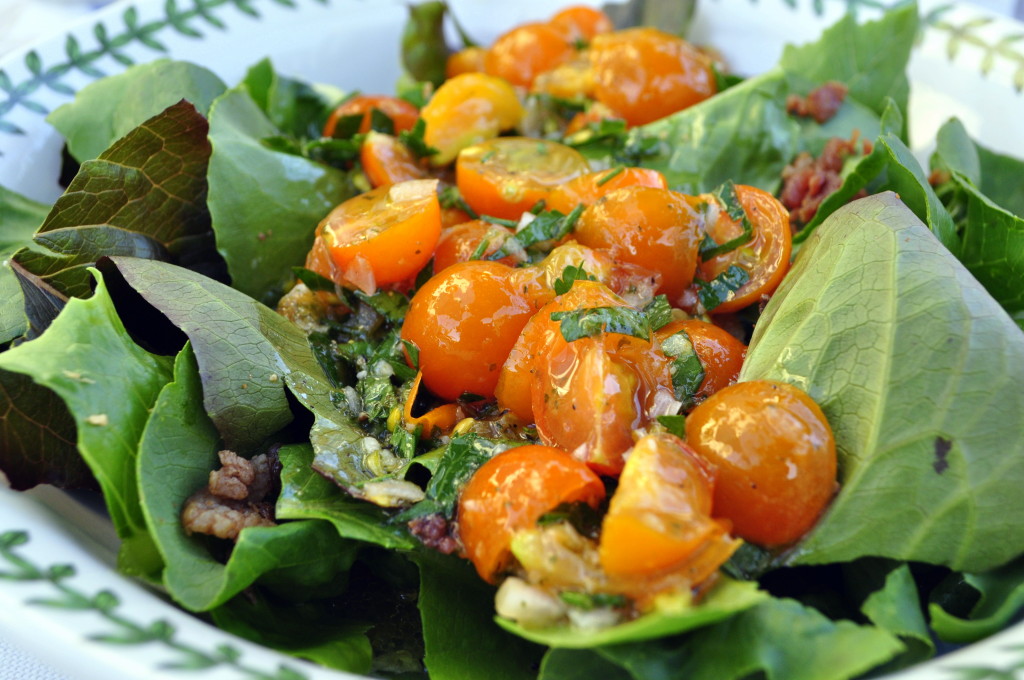 Author:
Michele Anna Jordan
1 shallot, minced
2 garlic cloves, minced
3 tablespoons white wine vinegar or champagne vinegar, plus more as needed
2 cups small cherry tomatoes, preferably a mix of orange, yellow, and red
Juice of 1 lemon
Kosher salt
Black pepper in a mill
½ cup extra virgin olive oil, plus more if needed
2 tablespoons minced fresh chives, Italian parsley, basil, or a mixture of all three
Put the shallot and garlic in a medium bowl, add the vinegar, and let sit for 15 to 20 minutes.
Meanwhile, cut the cherry tomatoes in half through their equators; if they are particularly large, cut each half in half.
Stir the lemon juice into the shallot mixture and season with salt and several turns of pepper.
Stir in the olive oil. Add the herbs, toss gently, taste, and correct for salt, oil, and acid, as needed.
Use within 30 minutes or refrigerate, covered, for up to 2 days. Return to room temperature before serving.