Oranges with Caramel Sauce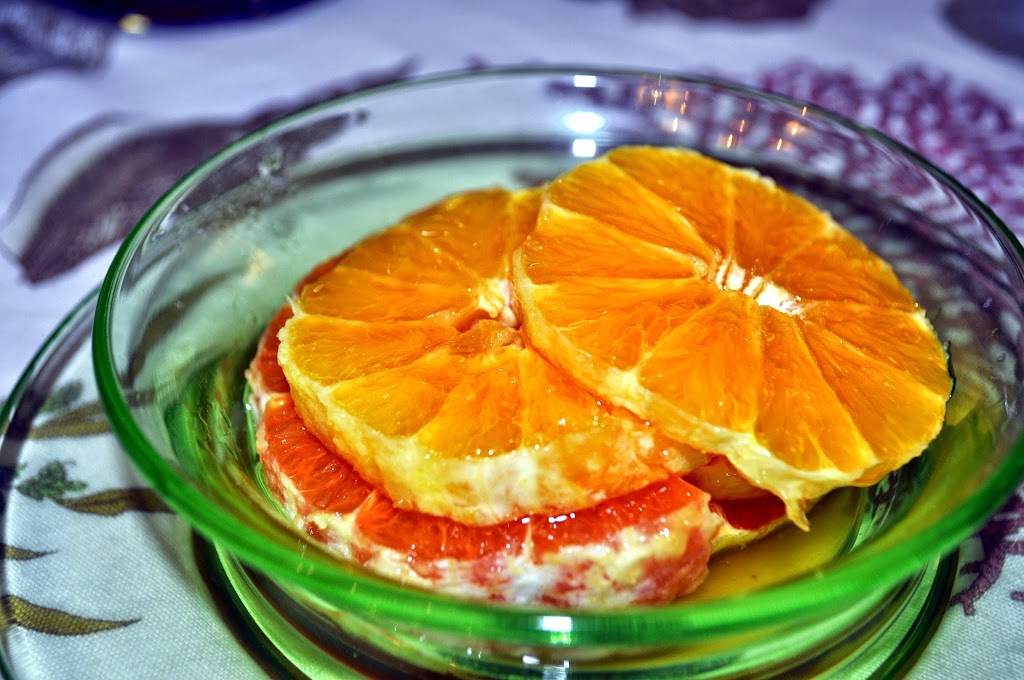 8 oranges, peeled and sliced into ¼" thick rings with pith and seeds.removed
2 Tablespoons Grand Marnier (or other orange liquer)
Caramel Sauce
⅔ cup sugar
¼ cup water
⅓ cup fresh orange juice
Layer orange slices evenly in a 9 x 13-inch baking pan
Sprinkle Grand Marnier over them.
Set aside.
Caramel Sauce
In a large saucepan, stir together sugar and water.
Bring to a boil over medium-high heat.
Continue to boil for 6 - 8 minutes until caramel turns amber in color.
Remove from heat and stir in ⅓ cup fresh orange juice, taking care not to get spattered.
Allow caramel orange sauce to cool for about 10 minutes, then pour over oranges, stirring to coat them.
Serve immediately, or chill until ready to serve.
Recipe by
Create Amazing Meals
at http://createamazingmeals.com/2014/05/oranges-with-caramel-sauce.html