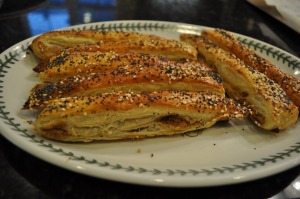 This week's French Fridays with Dorie recipe was for this quick, simple puff pastry treat. It can be served as an appetizer, or as a side, like bread. We served it as a side with Risotto. I'm not including the Risotto because it was a clean-out-the-fridge meal with Chicken, Mushrooms, and Brie that was delicious, but does not lend itself to repetition – aren't those the most surprising meals sometimes?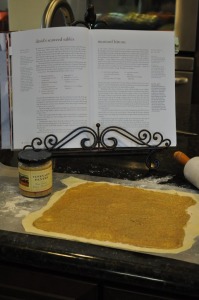 Dorie mentioned using mustard with a strong flavor, so we used this Vineyard Pantry Blue Cheese Dijon. I added Sesame Seeds and Poppy Seeds. This snack is as quick to throw together as it is impressive!
Enjoy!
These recipes are provided for your personal use. If you publish them, or re-post them, please give me credit. Grazie e Buon Appetito!