This delicious recipe from The Food Network is really easy to make! Its melt-in-your-mouth buttery flavor is punctuated by salty capers and peppery parsley. And, it makes a great presentation. I imagine this recipe would work well with any mild white fish fillets.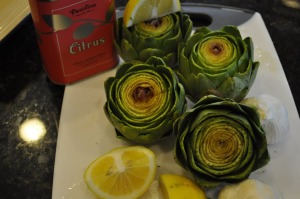 This technique is inspired by Pinch My Salt. Her instructions are impeccable and accompanied by step-by-step photographs. I followed her technique exactly. The only difference is that I used Pasolivo's Citrus Blend Olive Oil – and she's right, the roasted garlic is great to eat, too! We eat artichokes a lot, so it was fun to try a different technique.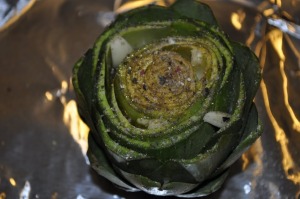 Baked Potatoes
Rinse and dry medium Russet Potatoes.
Pierce several times with a fork.
Wrap in foil and place in the oven with the Artichokes for 1 hour.
Serve with your choice of toppings.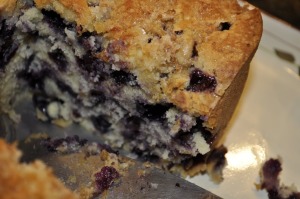 Lemon Blueberry Pound Cake
In a small bowl, mix:
Rind of 1 Lemon
1 cup granulated sugar
Set aside.
In a medium bowl, gently toss:
1 quart (4 cups) fresh blueberries (fresh or frozen)
┬╝ cup flour
Set aside.
Separate 4 eggs.
Reserve egg yolks.
Whip egg whites with 1/4 cup sugar until they are stiff.
Set aside.
In a stand mixer, cream:
1 3/4 cups sugar
1 cup butter
2 teaspoons vanilla
Add reserved egg yolks and mix until fully blended.
2 3/4 cups flour
1/2 tsp salt
2 tsp baking powder
1/3 cup milk
1/3 cup lemon juice
Gently fold in egg whites.
When thoroughly combined, fold in blueberries in flour.
Pour batter into a tube or bundt pan sprayed with non-stick spray (or buttered and floured) and top with lemon sugar.Bake for 1 hour and 15 minutes.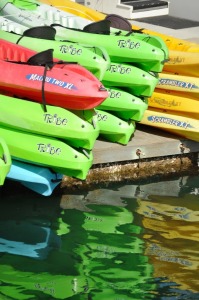 Kayaks for rent at Channel Islands Harbor
These recipes are provided for your personal use. If you publish them, or re-post them, please give me credit. Grazie e Buon Appetito!