These wonderful holiday recipes come from my blogger friend, Chris. Please take some time to visit her

beautifully inspired

blog. She is so talented and her love of fresh foods and family shine through:

The Cafe Sucre Farine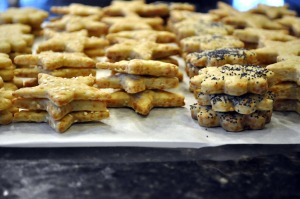 Like many of you, we hosted & attended family gatherings over Christmas. We doubled these recipes and served one set to my family with proscuitto, salami, olives, crostini, and olive-feta tapenade and wine for an evening get-together.
The other set, we enjoyed with John's family throughout the day on Christmas Eve and Christmas Day. Although there were many delicious things to choose from, these were a particular favorite of everyone.
The cheese is creamy and delicious – and I can only imagine how incredible it would taste melted into mashed or baked potatoes.
We made the crackers with Parmesan Cheese, but will absolutely try them with Cheddar Cheese, as Chris did. I made 4 varieties – plain, sesame seed, poppy seed & mixed seeds. The best thing about the crackers is you can make them ahead and leave them in the refrigerator until just before you're ready to roll them out & bake them which makes them the perfect thing to have on-hand for a last-minute appetizer.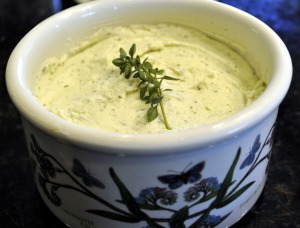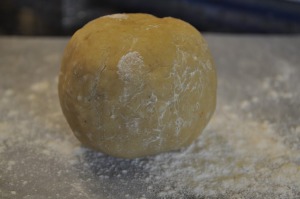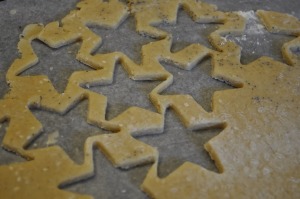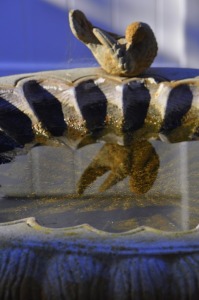 My Birdbath

These recipes are provided for your personal use. If you publish them, or re-post them, please give me credit. Grazie e Buon Appetito!