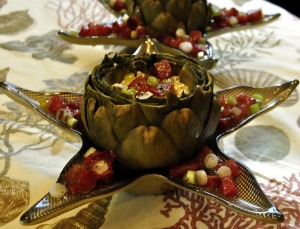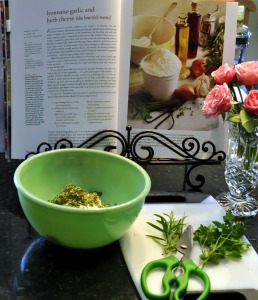 Fresh Tarragon and Parsley from our garden
This week's French Fridays with Dorie challenge is for this soft, light, herb-infused cheese. Dorie recommends serving it with vegetables, so I decided to fill chilled steamed artichokes with it to use as a dip for the leaves. I scattered a diced heirloom tomato and 3 sliced green onions over it and finished it with Lemon Olive Oil, Salt and Pepper. It was just delicious!


I used Ricotta cheese and strained it in the refrigerator overnight. I mixed the cheese the night before we used it and that really improved the flavor. There are so many possible uses for this delicately flavored cheese.


For another variation on this theme, see this post: Stuffed Artichokes (Carciofi Ripieni).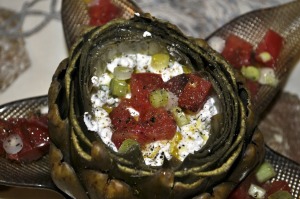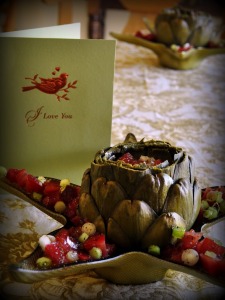 Yesterday was our third anniversary!
These recipes are provided for your personal use. If you publish them, or re-post them, please give me credit. Grazie e Buon Appetito!