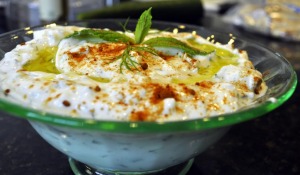 Simply delicious!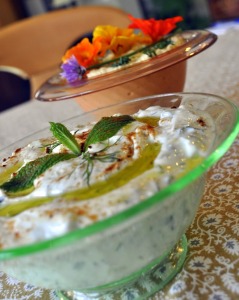 Perfect Summer Appetizers!


This week's French Fridays with Dorie challenge is for Tzatziki! Before you say, "That's not French," remember the geographic borders have not always been what they are today. The French traveled and occupied lands all around the globe, so it stands to reason that their cuisine is influenced by their exploits. The best reference on this topic is A Mediterranean Feast by Clifford A. Wright if you'd like to learn more.

When we lived in Rome, we used to travel to Greece for Easter. It was there that I first encountered Tzatziki served with Fried Zucchini. As kids, my brother and I could devour plates full of those hot crisp vegetables dipped into that cool, tangy sauce!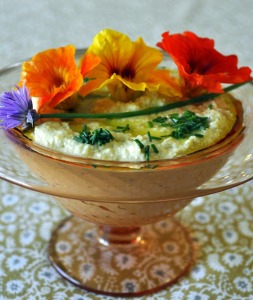 Dorie's Hummus
As fate would have it, my brother invited us over for a Greek-style barbecue last night, so I told him we'd bring the Tzatziki and Pita Bread. Since we had all the ingredients for the Hummus which we'd missed when the rest of the Doristas made it back in October, we decided to make it, too. Both of these dips came together quickly, and are worth making from scratch. We sprinkled Paprika on top of the Tzatziki and drizzled some Buenaventura Olive Oil on top – just like they serve it in Greece! We drizzled some Basil Olive Oil on top of the Hummus and topped it with Chives and edible flowers.

We all enjoyed the dips with Pita Chips and on top of grilled chicken tucked into warm Pita Bread with grilled vegetables. We're sure to enjoy these again – soon!

Enjoy!


These recipes are provided for your personal use. If you publish them, or re-post them, please give me credit. Grazie e Buon Appetito!