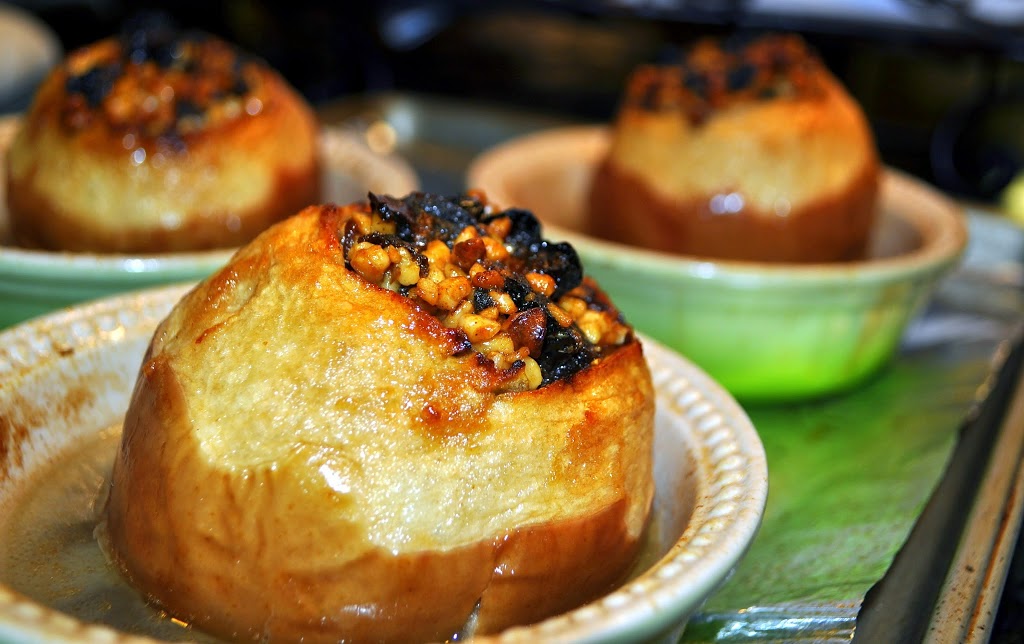 Just pulled out of the oven!

This week's French Fridays with Dorie challenge is for the All-White Salad. I suppose this salad would be appealing to people who live in wintery climates where fresh greens are hard to come by for months on end. But, it was created deliberately and served in Paris. In SoCal, where we have wonderful, fresh greens year-round, this salad looks like one of those people from Michigan whose skin has never seen the sun – pallid and lackluster.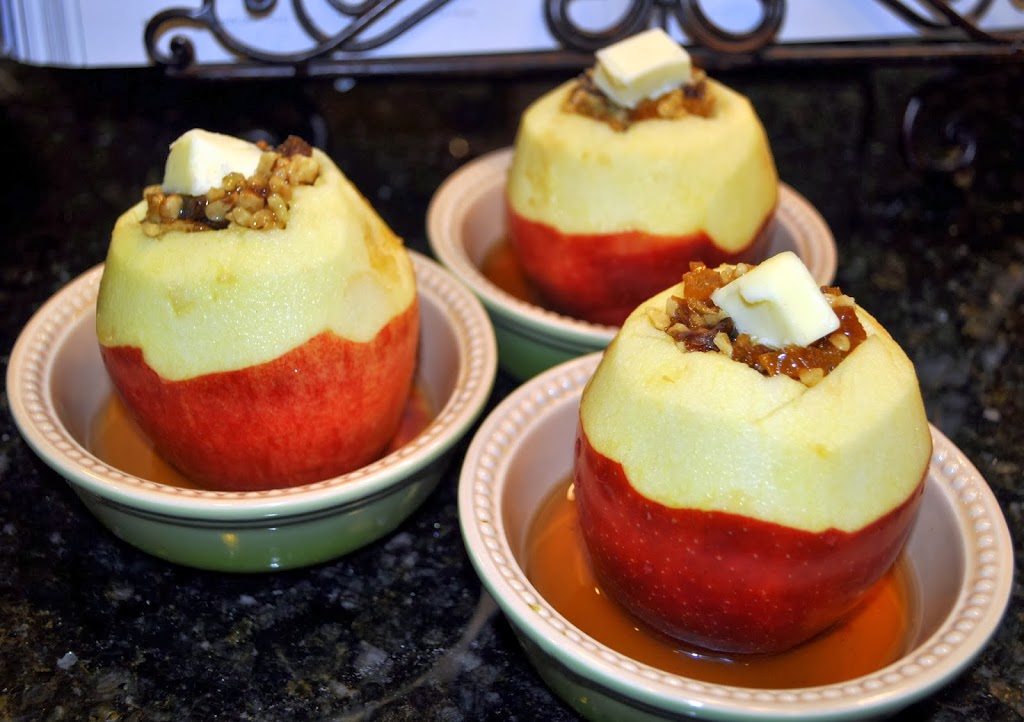 Peeled, stuffed, basted, & ready for the oven!



Rather than miss another week, I decided to make up a missed recipe: Baked Apples Filled with Fruit and Nuts. These apples take so long to bake that I started them before dinner and took them out of the oven just as we finished eating. We stuffed ours with: walnuts, dates, golden raisins, cinnamon, nutmeg, salt, and ginger. The first thing we noticed was how buttery they tasted. All the sweet ingredients blended together to create a dessert that was so sweet it was hard to believe the only added sweetener was honey. And they smelled amazing while baking – I had to open the oven several times to baste them.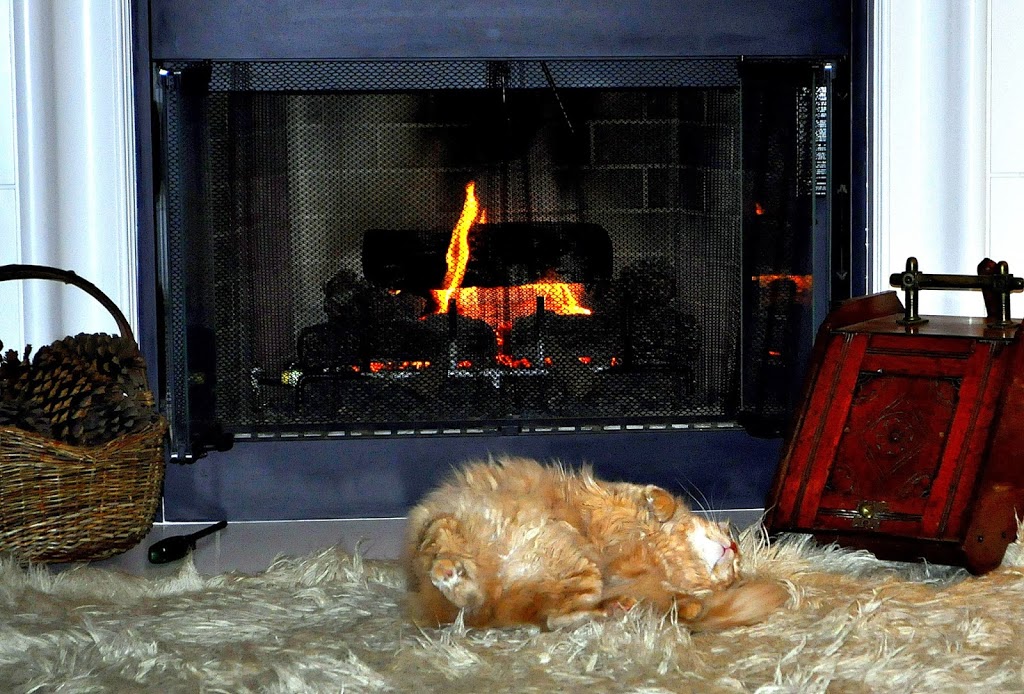 Huckleberry Finn's life is so rough that he has the Kitten Abuse Hotline on Speed-dial!
These recipes are provided for your personal use. If you publish them, or re-post them, please give me credit. Grazie e Buon Appetito!