These scones are more American than British but they're delicious just the same! There's nothing like a warm pastry studded with Cinnamon for breakfast! And, of course, they're loaded with my favorite nuts, walnuts.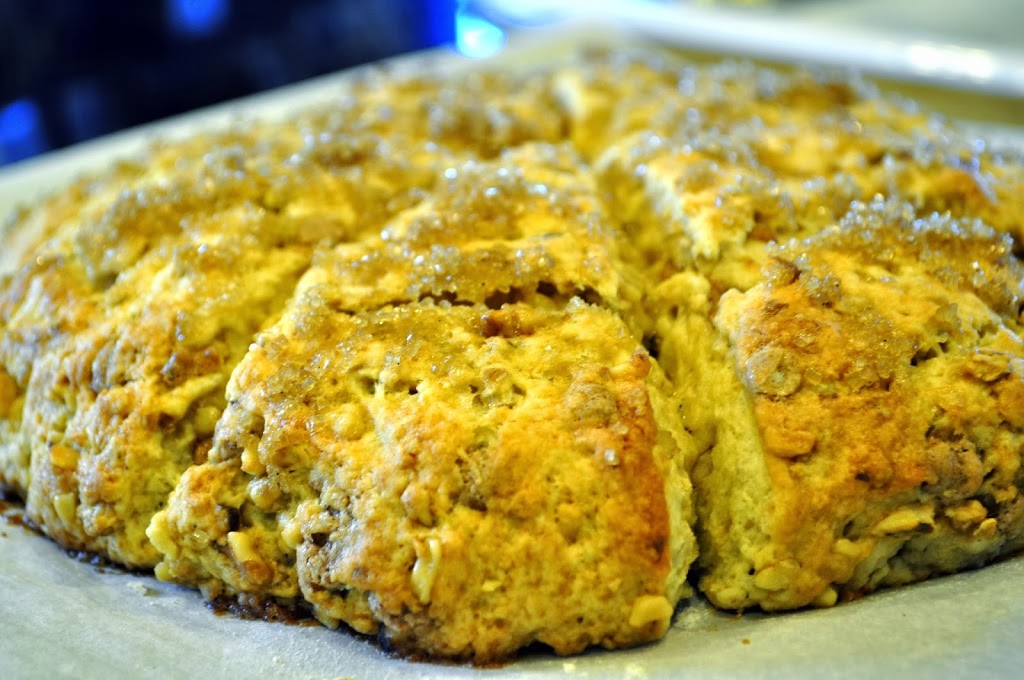 Warm and
Fresh from the oven!
Preheat oven to 425 degrees.
Line a baking sheet with parchment paper.
Scatter 1 cup chopped Walnuts evenly over paper.
Toast in the oven for 5 minutes.
Remove from the oven and allow to cool.

Place dry ingredients in a bowl:
3 cups Flour
1/2 cup Oats
1/4 cup Maple Sugar (I found this at Trader Joe's. You can use Brown Sugar instead.)
1 teaspoon Salt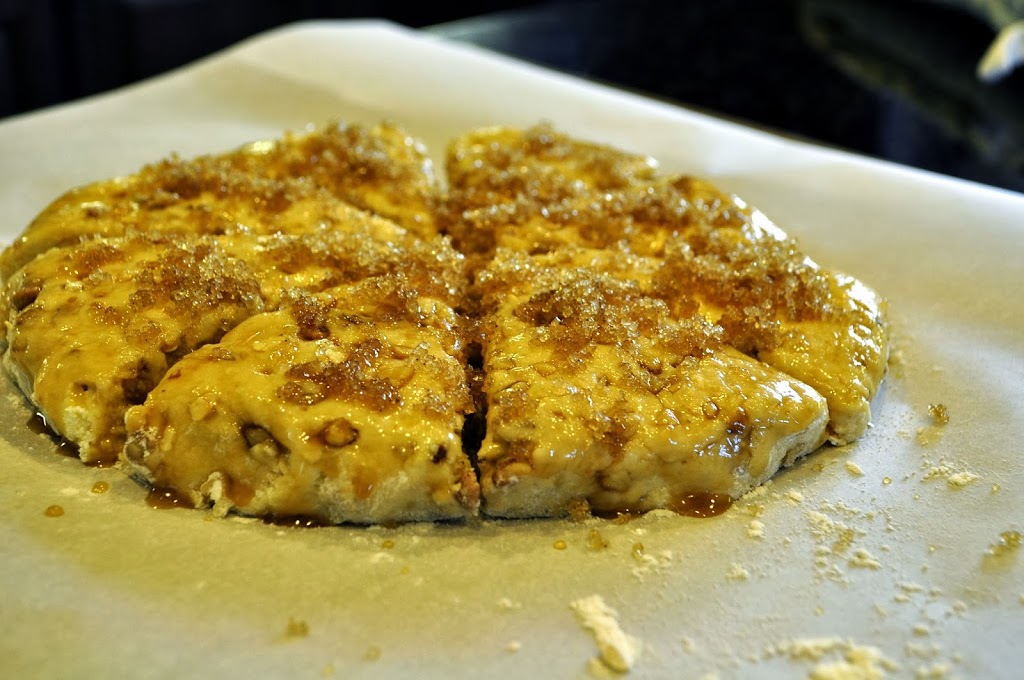 Sliced, brushed with maple syrup, and sprinkled with sugar – ready for the oven.
1 Tablespoon Baking Powder
Mix thoroughly with a pastry blender.

Continue to use the pastry blender to cut in:
2/3 cup Butter

Then stir in wet ingredients until thoroughly combined:
1 cup Milk
1/3 cup Pure Maple Syrup

Stir in:
Reserved Toasted Walnuts
1/4 cup Cinnamon Chips
You may need to finish this by pouring the dough onto a floured sheet of wax paper and kneading it by hand.
Once completely blended, cut into two pieces.
Shape each piece into a ball and flatten into a disk about 3/4-inch thick.
(At this point, I froze one disk.)
Cut Disk into 8 wedges and prick with a fork.
Brush the top and sides with Pure Maple Syrup.
Sprinkle top with Demerara Sugar.

Using a spatula, move cut dough to a parchment paper-lined baking sheet and pull it apart, slightly.
Bake for 15 – 18 minutes until golden brown.
Although they're best served warm, they will keep for 2 – 3 days in an air-tight container.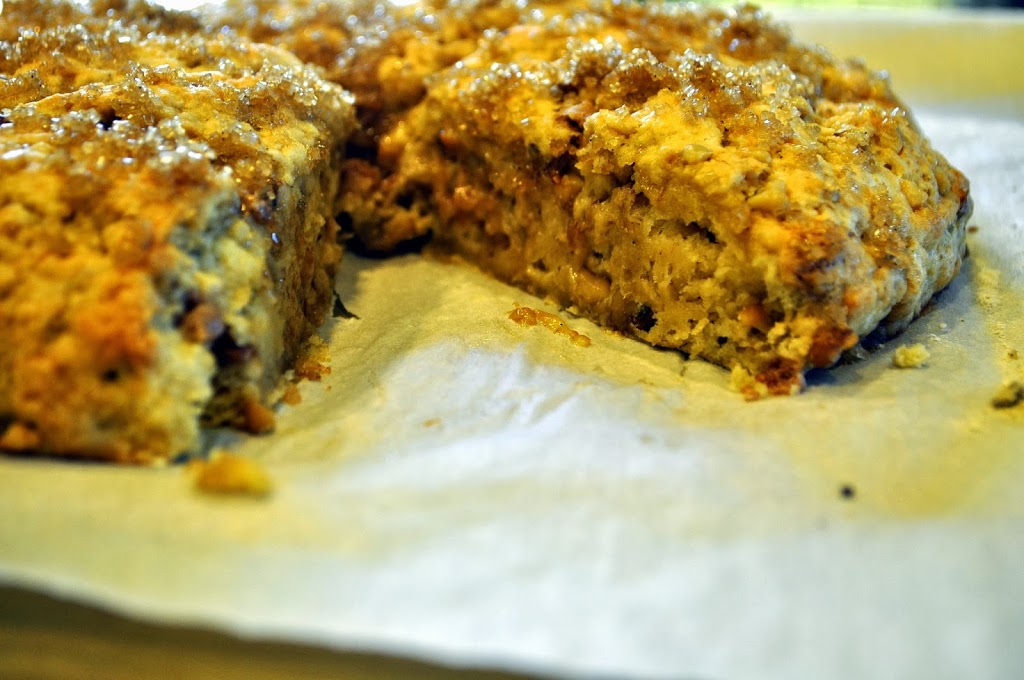 See the melted cinnamon chips? Yum!

These recipes are provided for your personal use. If you publish them, or re-post them, please give me credit. Grazie e Buon Appetito!