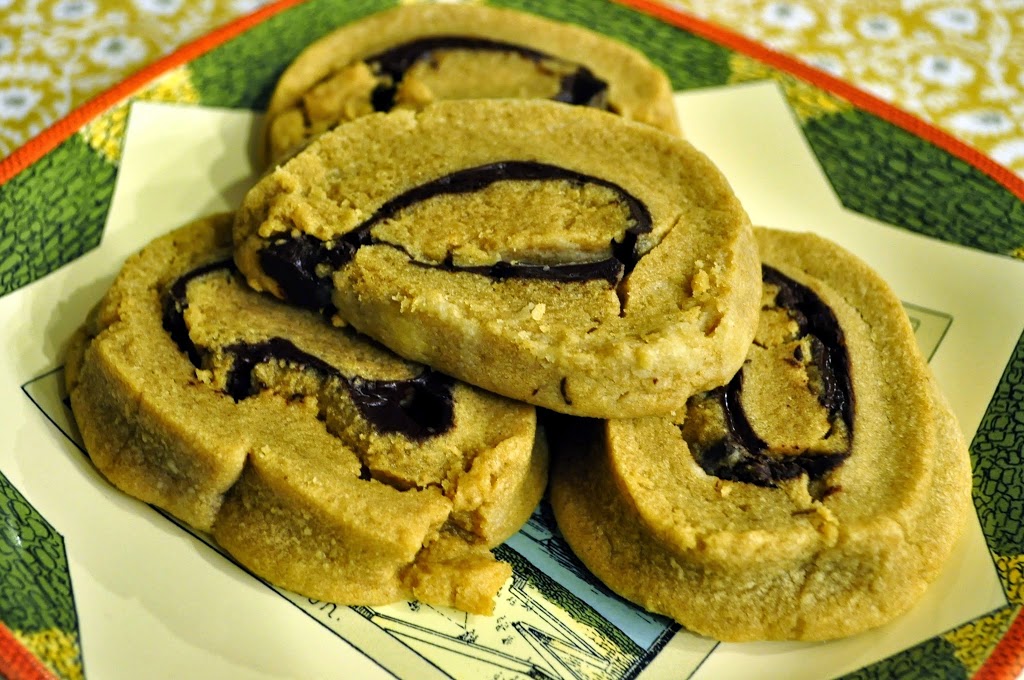 Got milk?
This week's Baked Sunday Mornings challenge is for Peanut Butter Chocolate Whirligigs! Although simple in concept, these cookies take a little patience to put together. You start with a soft peanut butter cookie dough, then chill it, roll it, shape it and chill it some more while you prepare the chocolate filling. Then, roll the cookies up like cinnamon rolls and chill them again. Then, finally, you slice and bake them. These large, wonderful cookies are not meant to be works of art, but rather fun, just like their name suggests.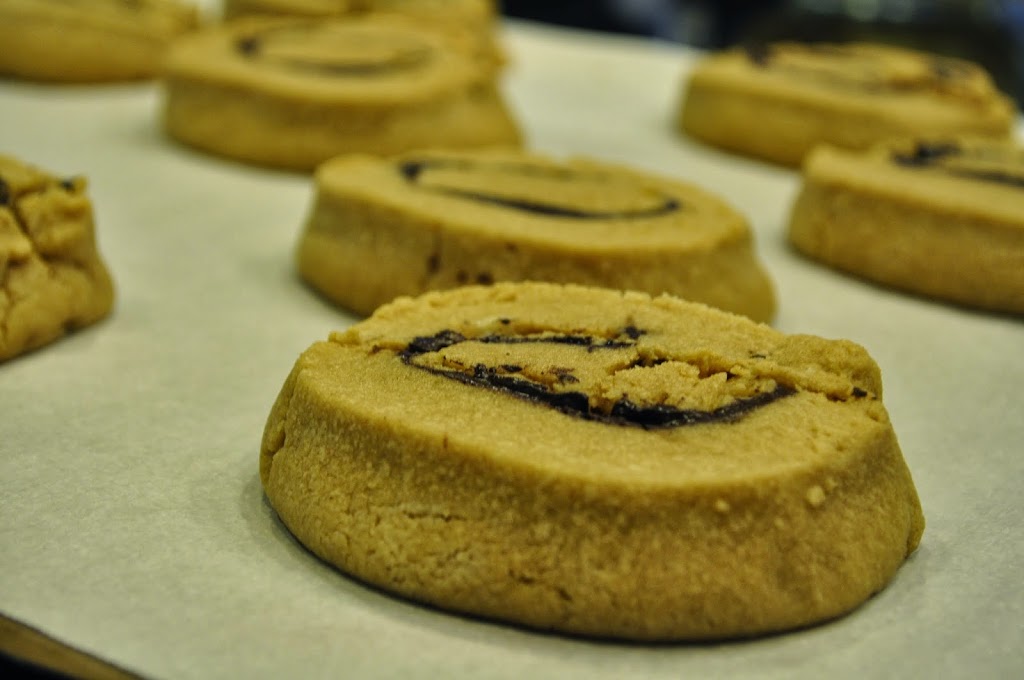 Betcha can't eat just one!
Who can resist soft peanut butter cookie dough wrapped around dark chocolate? Not us – and certainly not my brother! Despite their humble appearance, these cookies taste just like peanut butter truffles. The cookie dough is soft and full of flavor and the dark chocolate provides the perfect complement. So, if you're looking for a special treat for the peanut butter lover in your life, this is it!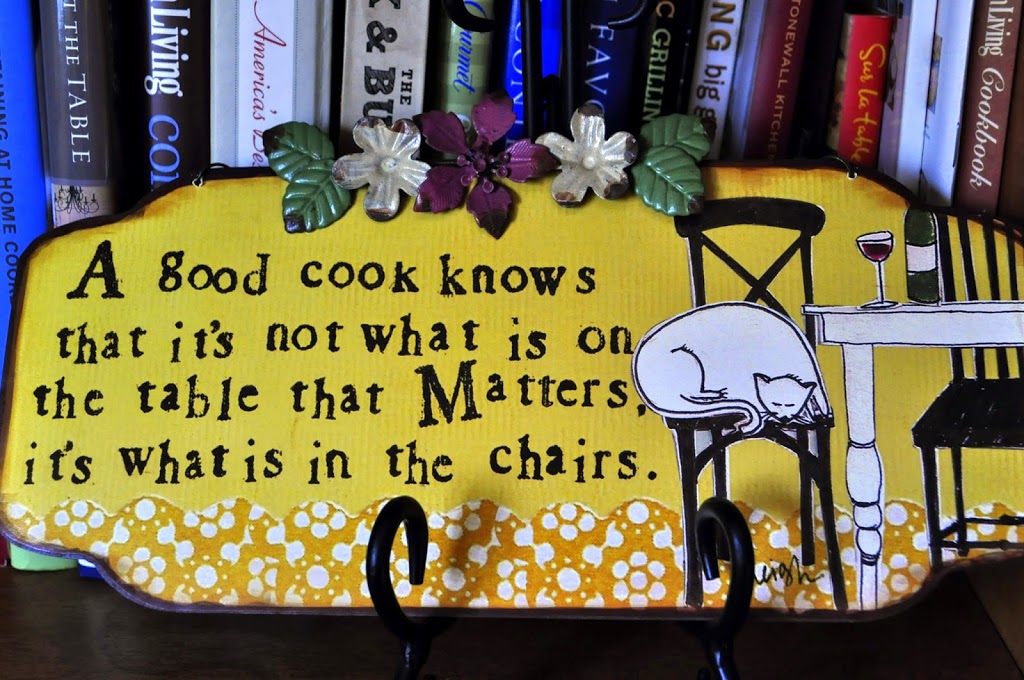 A cute sign I brought back from New Orleans
These recipes are provided for your personal use. If you publish them, or re-post them, please give me credit. Grazie e Buon Appetito!