Two things happened yesterday that shook my world in SoCal – a minor earthquake and John made dessert! We had an extra sheet of Puff Pastry from our French Fridays with Dorie recipe this week (post to follow soon) and we had apples. I've wanted to make Tarte Tatin for a long time, but for some irrational reason, I was completely intimidated by this rustic French pastry. Only I didn't tell John that until we were eating it. He was stunned because he thought it was so easy to make. Lucky for me!

I peeled and quartered apples while John made caramel butter sauce with Cognac. He then added the apples and simmered them in the caramel for 15 minutes before tucking them under a blanket of puff pastry and baking them in the oven. The result was heavenly! Each quarter apple became encased in a shell of caramel nestled in puff pastry. The tarte is best served warm right from the oven!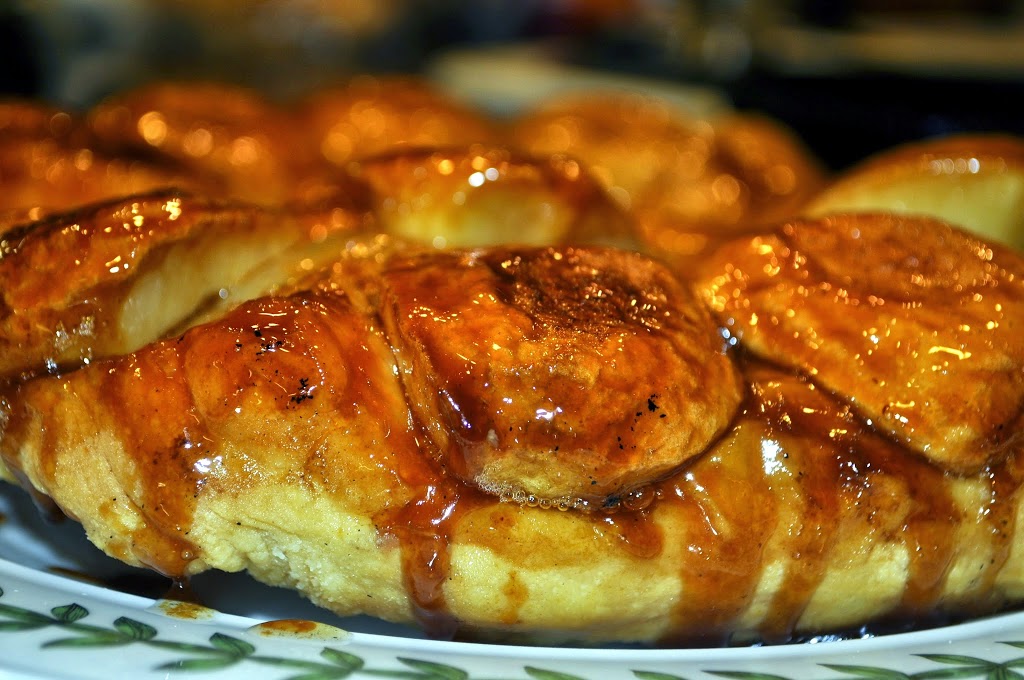 Apples encased in caramel sauce floating on puff pastry – what could be better?!?
Cognac Caramel Apple Tarte Tatin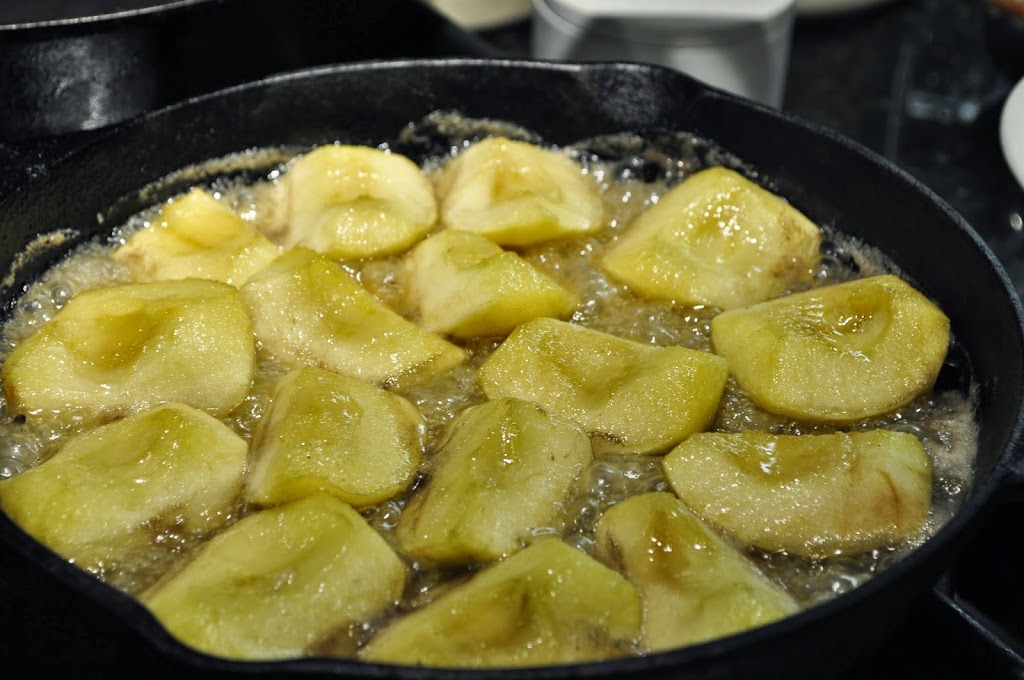 Apples simmering in caramel
Thaw out one sheet of Puff Pastry, according to package directions.

Preheat the oven to 400 degrees.

Peel, core, and quarter 4 apples.
Place a 10-inch Cast Iron Skillet over medium heat.

Add:
1/2 cup Sugar
3 Tablespoons Butter
Cook, stirring occasionally for 5 minutes then pour in 2 Tablespoons Cognac.
Place Apple quarters center side down and cook for 15 minutes.
Flip Apples over.
Place 1 sheet of Puff Pastry over the pan and tuck the edges in around the Apples.

Place the pan in the oven and bake for 15 minutes.
Reduce the temperature to 350 degrees for another 15 minutes.
Run a knife around the edge of the pan then place a round platter on top of the pan.
Flip it over quickly, but carefully.
Pull the pan straight up.
Cut into wedges and serve warm.
It just may rock your world!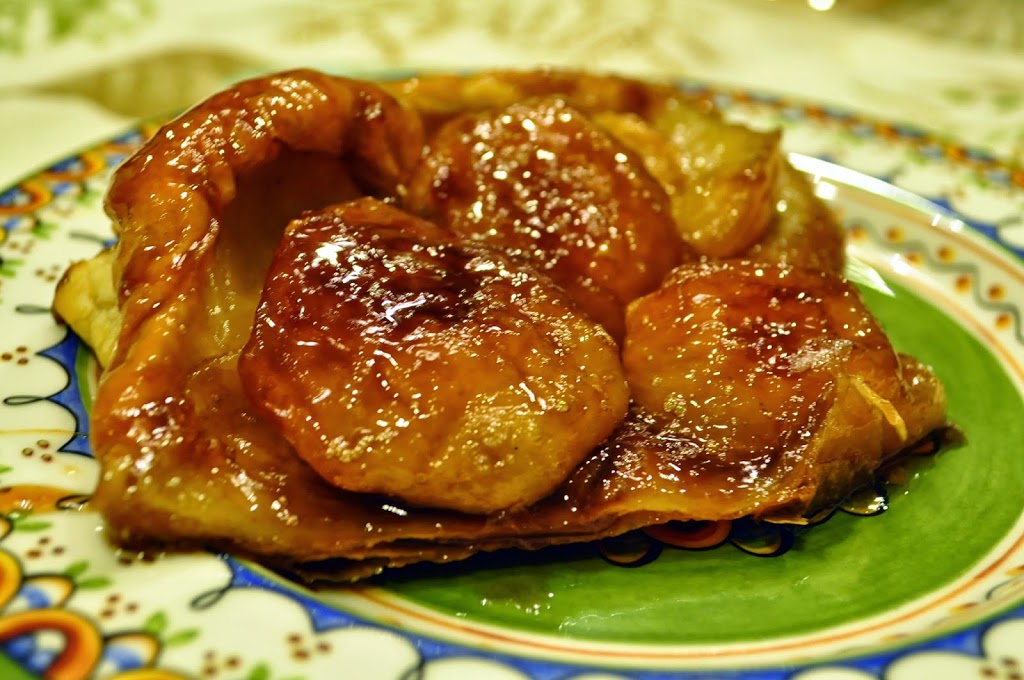 Caramel Apple perfection!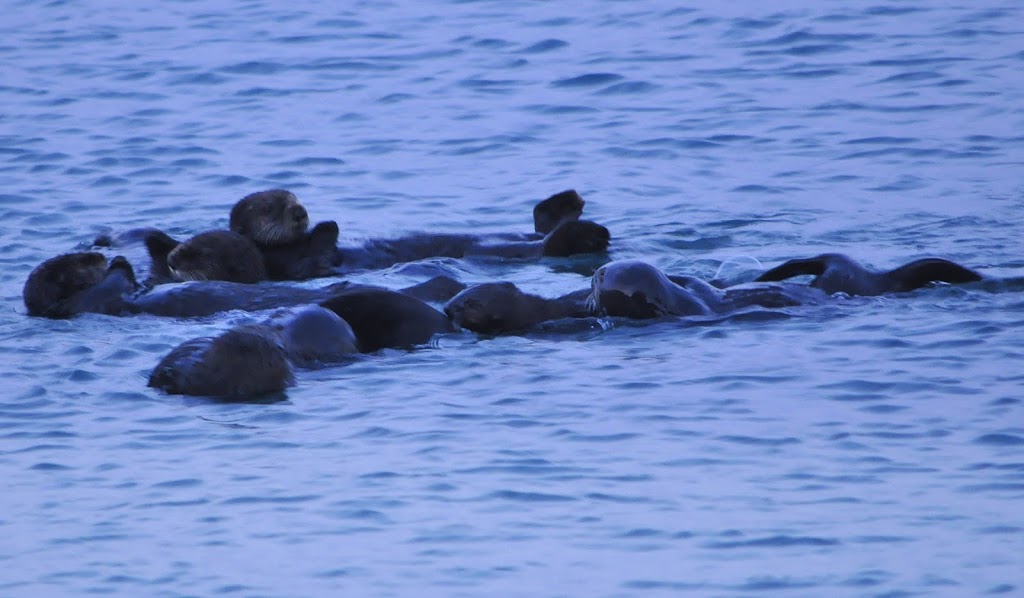 Otters swimming in Morro Bay!
These recipes are provided for your personal use. If you publish them, or re-post them, please give me credit. Grazie e Buon Appetito!