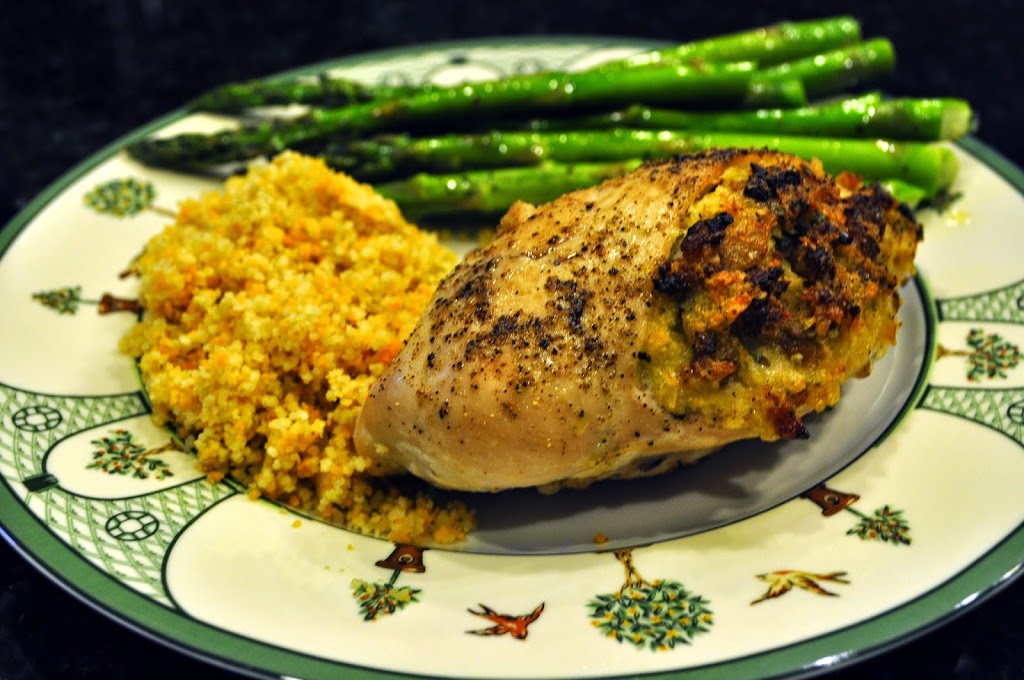 A perfect dinner!
This week's French Fridays with Dorie challenge is for Sausage-Stuffed Cornish Hens. Well, we had a little trouble finding them, so instead, we stuffed huge Chicken Breasts. We made a basic sausage stuffing, cut pockets into the meatiest part of the chicken breasts, stuffed them, then roasted them in the same pan we cooked the sausage in. The chicken was cooked just perfectly in 40 minutes.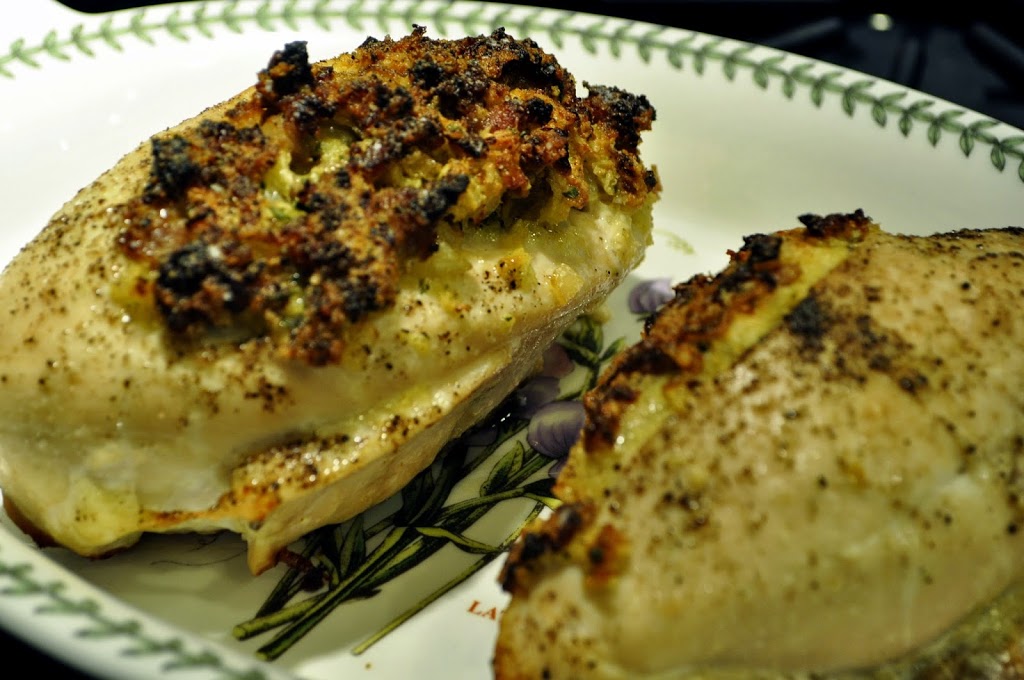 Split Chicken Breasts with Sausage Stuffing
Then, we deglazed the pan with 1/2 cup of Syrah (instead of white wine because it was open) and we made the wine sauce which we strained before pouring over the chicken. We used Italian Sausage for the stuffing and served our chicken with tri-color Couscous and roasted Asparagus.

This recipe was so delicious, and so easy, that we talked about all kinds of variations we could make with different stuffing flavor combinations. Because all of the preparation can be done ahead of time, this would be a great recipe to make for company. And the chicken smells amazing while it's roasting, so your guests would be welcomed with an enticing aroma as they entered your kitchen.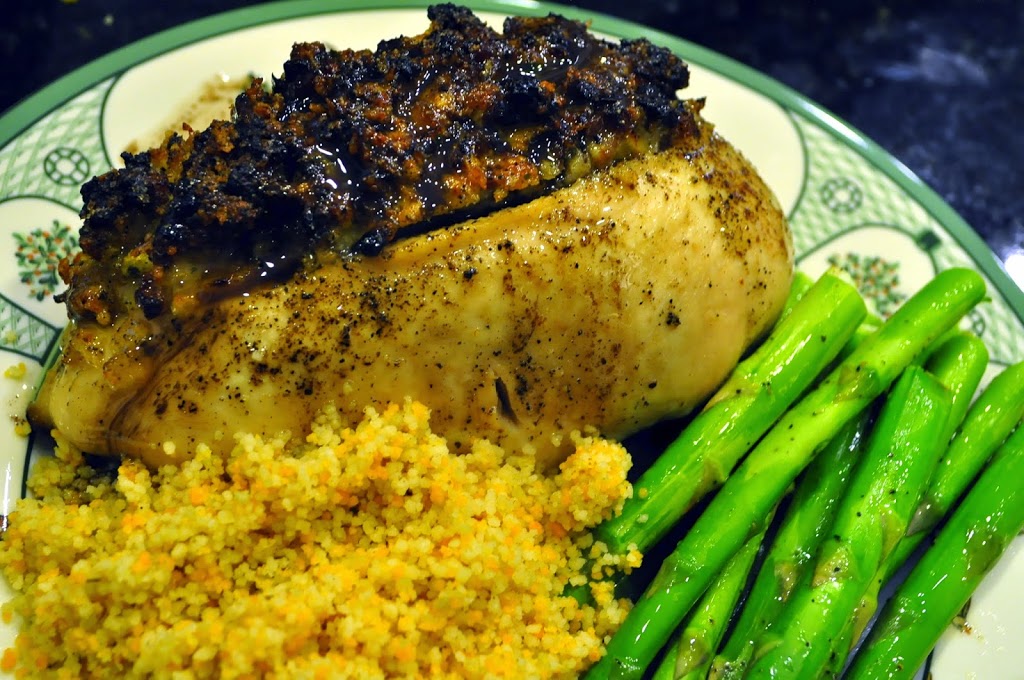 So delicious!
In other Dorista news – Dorie's newest cookbook, Baking Chez Moi is available for pre-order on amazon and we've already been given permission to continue our group by working our way through it once we complete Around My French Table! I'm so excited because I love to bake and we can all continue along this journey together!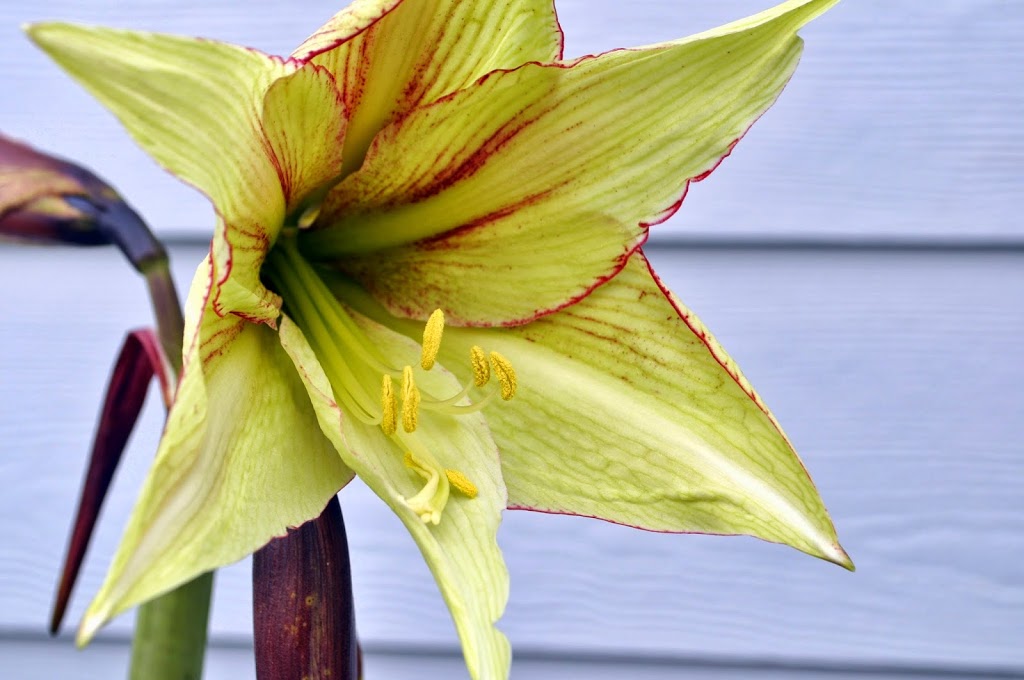 Lovely Amaryllis blooming in our garden
These recipes are provided for your personal use. If you publish them, or re-post them, please give me credit. Grazie e Buon Appetito!