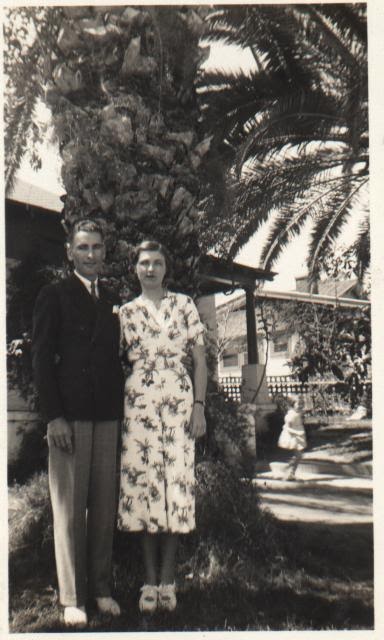 My maternal grandparents, Francis and Irene Roberts


This recipe comes from my mom's mother, Irene. It's dense with a molasses flavor and topped with an amazing combination of coconut and walnuts. The first bite always takes me right back to my grandma's house in San Diego. It's one of the classic desserts I remember my mom making when we were growing up. It's easy enough to make on a weeknight and tastes delicious for breakfast! (Hey, it has oats in it!)

I loved my grandmother so much. My mom says I'm a lot like her and that I have her smile. Even though she died from Leukemia when I was 13, I have wonderful memories of her. My dad was stationed in Atsugi, Japan, when I was 5 years old and my grandmother, aunt, uncle, and cousins used to send up reel-to-reel tapes. They would talk to us and tell us stories, then we would do the same and send them back to California. My mother still has these tape and one day, I'd love to transcribe them.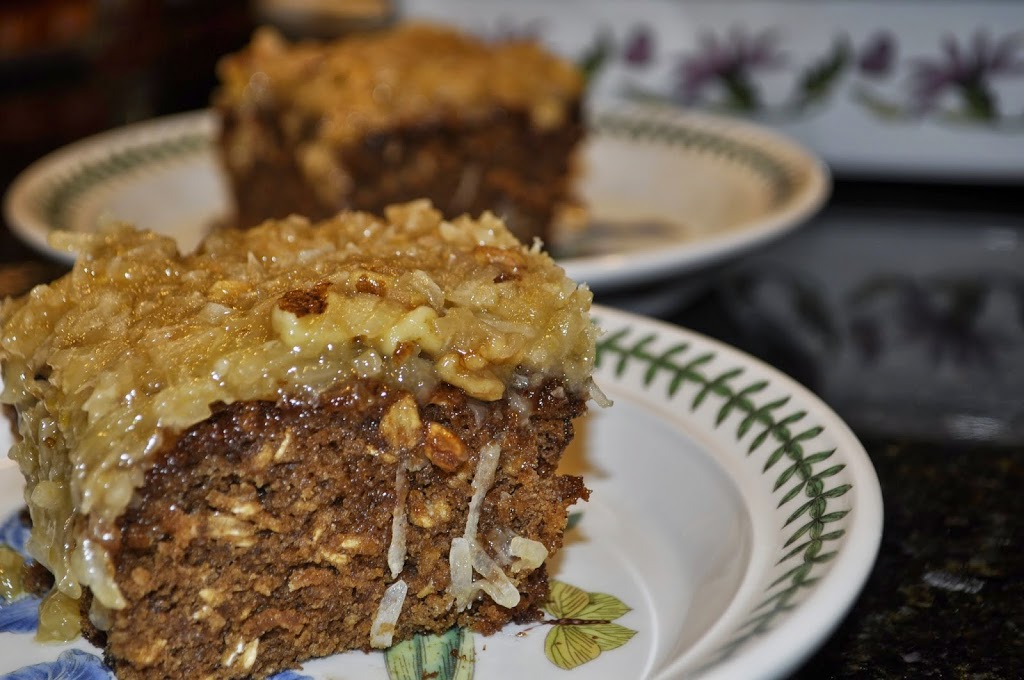 A delicious, classic cake

Preheat oven to 350 degrees.
Spray a 8 x 8-inch square baking pan with non-stick baking spray.

In a small bowl, pour 1 cup of boiling water over
1 cup Old-Fashioned Oats
Set aside.

In the bowl of a stand mixer, blend
1 cup Sugar
1 cup Brown Sugar
2 Eggs
1/3 cup Canola Oil

When thoroughly blended, add in:
1 1/2 cups Flour
1 teaspoon Baking Soda
1/2 teaspoon Salt
2 teaspoons Cinnamon

Once combined, add Oats, and mix again until oats are absorbed into cake batter.
Scrape batter into prepared pan.
Bake for 45 minutes, or until firm in the middle.

While cake is in the oven, make the topping.


Coconut and Walnut Topping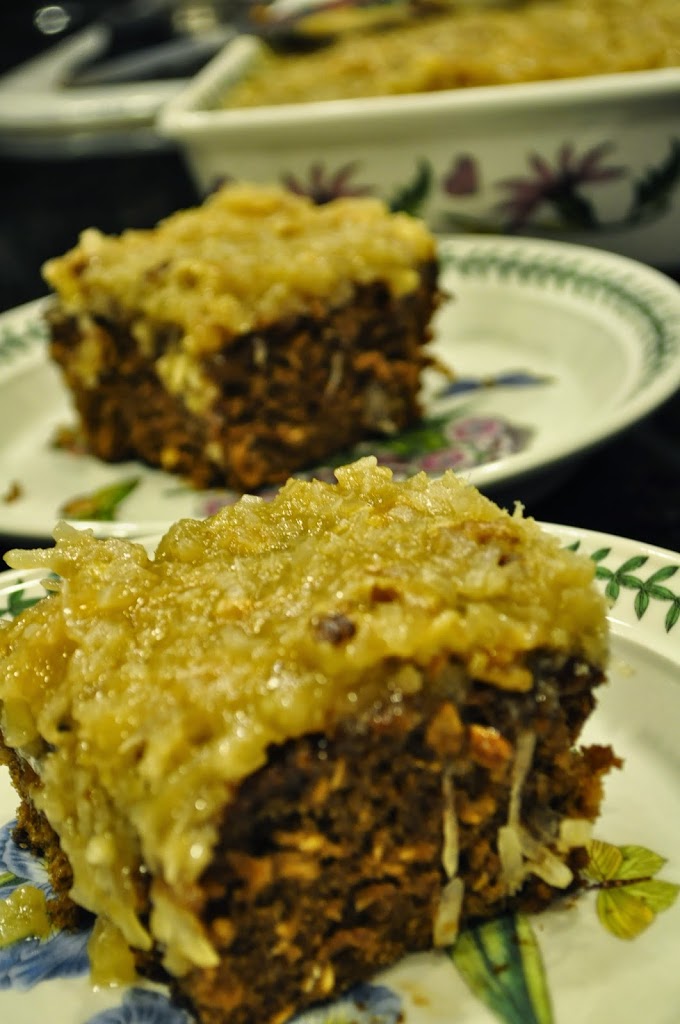 Perfect with a cup of tea!
In a medium saucepan, over low heat, melt:
3/4 cup Butter

Then stir in:
1/2 cup Sugar
2 Tablespoons Flour

Continue to stir until mixture begins to thicken.
Then whisk an egg in a small bowl and pour a little of the hot mixture into the bowl and whisk to temper the egg.
Pour the tempered egg into the pan slowly, whisking all the while.
When sauce is thickened, remove from heat.
Stir in:
1 teaspoon Vanilla Extract
1 cup shredded Coconut
1/2 cup chopped Walnuts

Poke several holes in the top of the warm cake, then pour the warm topping over the cake and spread it evenly.

This cake is best enjoyed warm but will keep for several days well wrapped.


These recipes are provided for your personal use. If you publish them, or re-post them, please give me credit. Grazie e Buon Appetito!