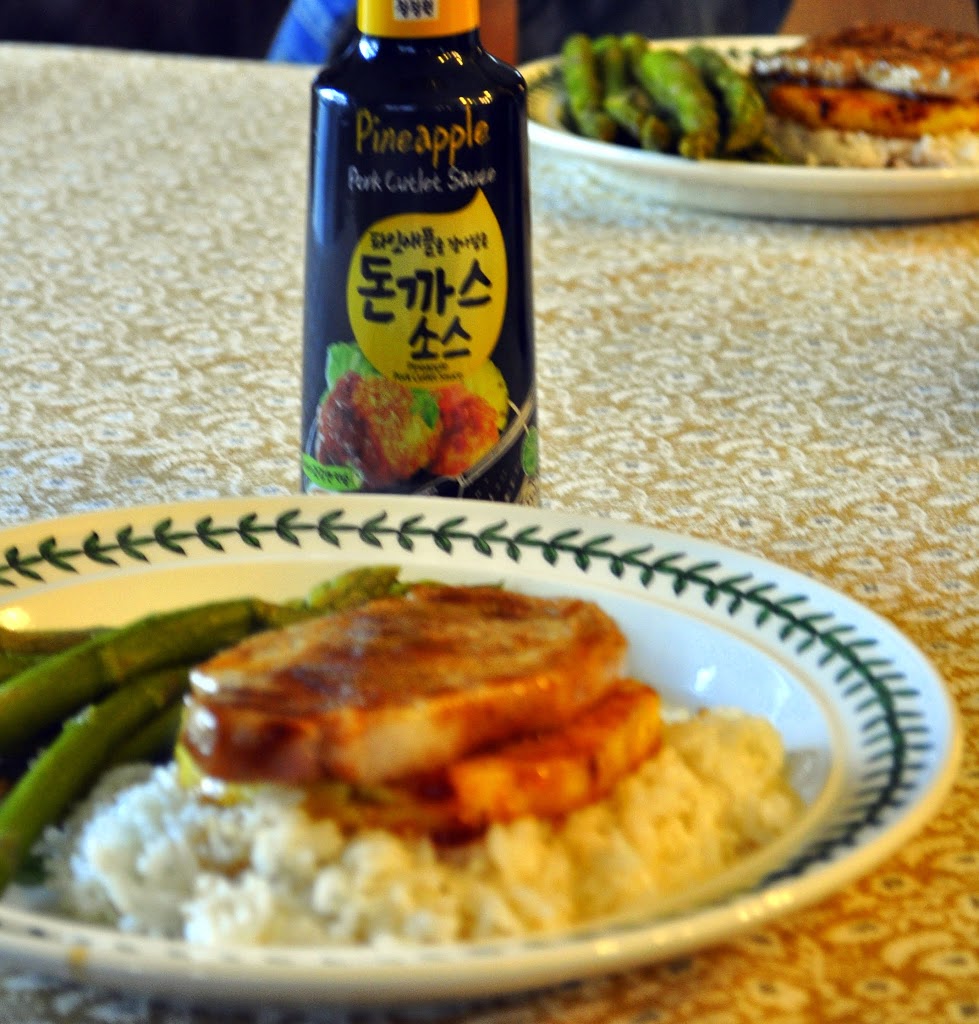 One of my finds in Koreatown – great for q quick dinner.
Remember a few weekends ago when I ventured to LA's Koreatown with the Food Bloggers of Los Angeles? One of the things I bought was Pineapple Sauce for Pork Cutlets. John grilled some thinly sliced boneless Pork Chops and fresh Pineapple slices and brushed them with the sauce. Then he served them over rice infused with Coconut Milk. This sauce is lightly sweet and a perfect match for pork. This made an easy and delicious weeknight meal served with steamed Asparagus.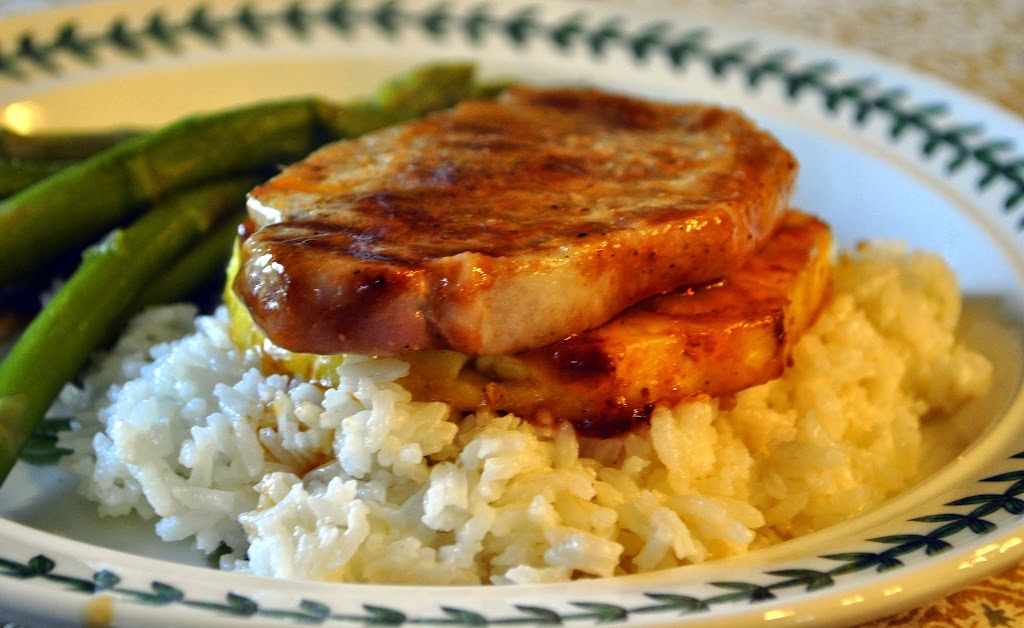 1 cup white rice
1 can Coconut Milk with enough water to make 2 cups
In a medium sauce pan, over medium heat add rice, Coconut Milk, and water, to a boil.
Lower the temperature, and allow rice to simmer for 20 minutes.
Remove from heat, and let sit for 5 minutes before fluffing and serving.


Pork Chops and Pineapple Slices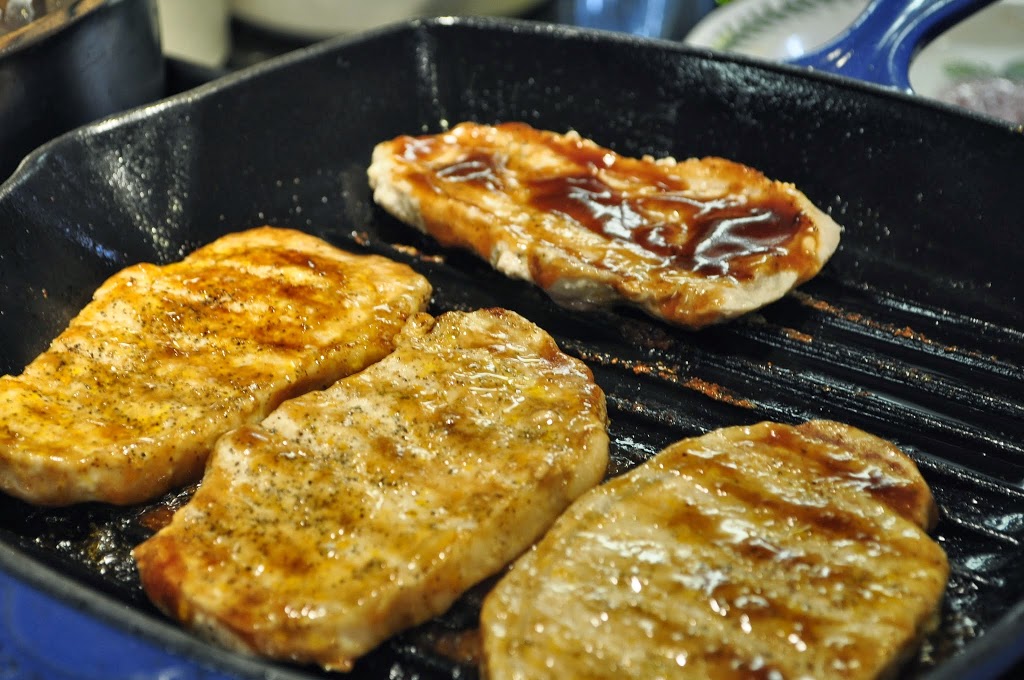 Sprinkle thinly sliced Boneless Pork Cutlets with Salt, Pepper, and a bit of Garlic Powder.

Place a cast iron stove-top grill over medium-high heat.
Sear the Pork Chops on both sides, then brush with Pineapple Sauce on both sides and continue to cook until cooked through.
Sear Fresh Pineapple slices on both sides, then brush with Pineapple Sauce on both sides.

Spoon Rice onto a plate, then top with Pineapple slice and Pork Chop.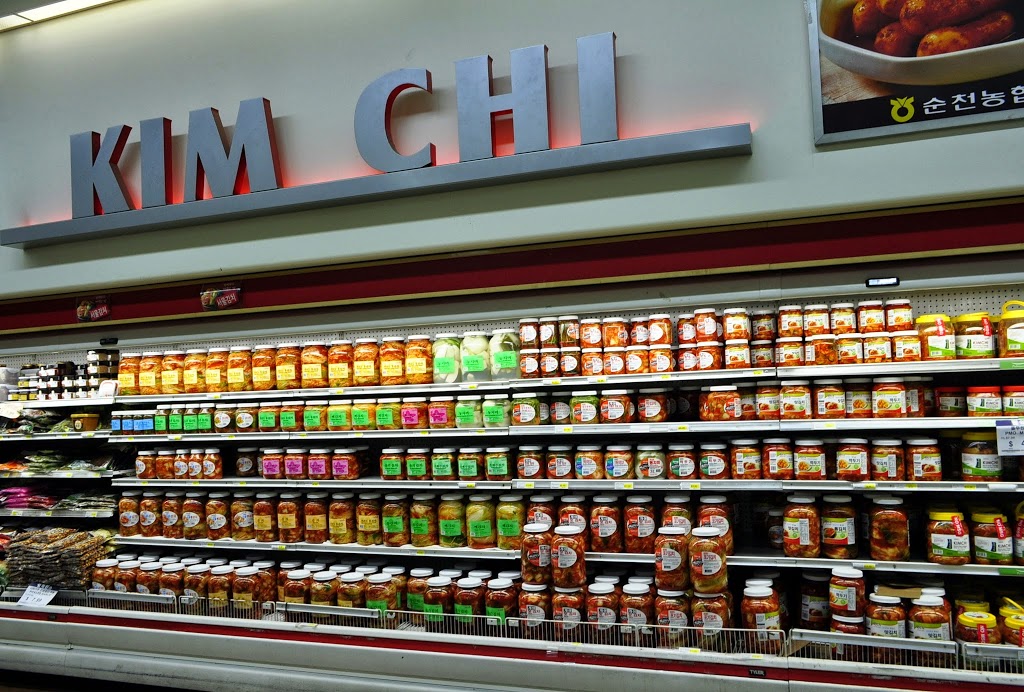 One thing I was not tempted to try…
These recipes are provided for your personal use. If you publish them, or re-post them, please give me credit. Grazie e Buon Appetito!