Remember the beautiful birthday cake with fresh berries that I made for my mom? As usual, I bought way too many berries because I just love them. We had Strawberries, Blackberries, Raspberries and Blueberries left so I turned to one of my favorite childhood treats: Sorbetto Frutti di Bosca! Although this term literally translates to "Fruits of the Forest," it refers to mixed berries.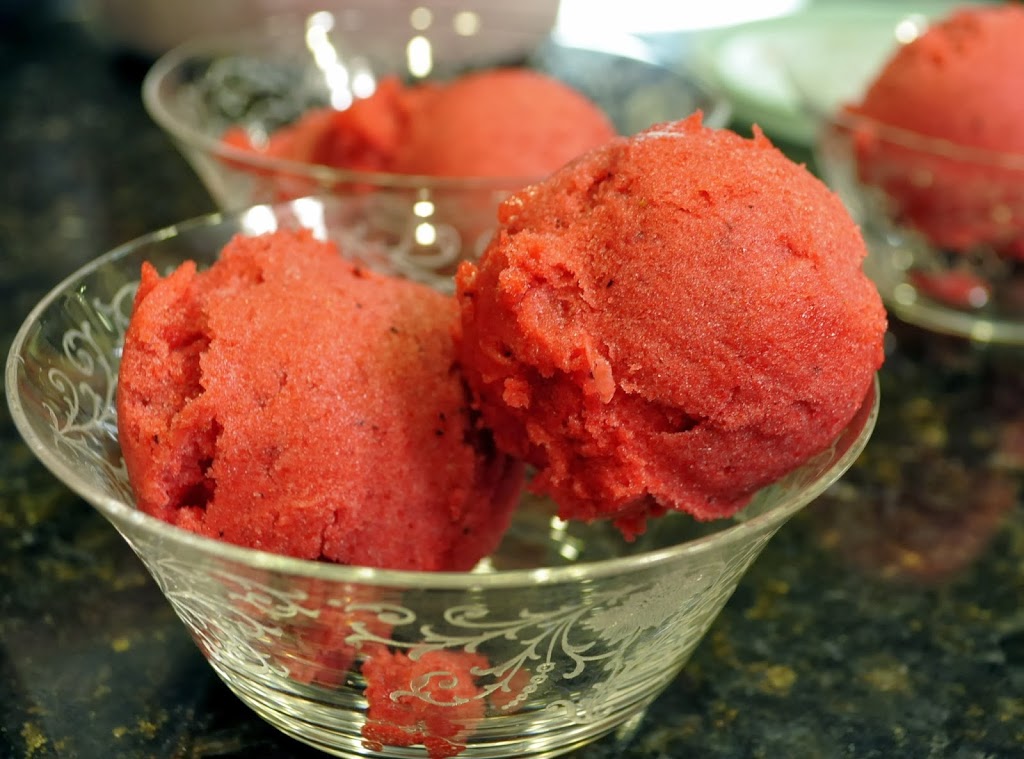 Fresh, intense flavor!

In the bowl of a food processor, blend:
About 4 pints mixed berries
1/2 cup Sugar
3 Tablespoons Chambord (Black Raspberry Liqueur)
Scrape down the sides of the bowl with a rubber spatula and blend until berries are pureed

Pass puree through a sieve placed over a bowl and discard seeds.
Pour puree into the bowl of an ice cream maker and blend for 20 – 30 minutes until it reaches desired consistency.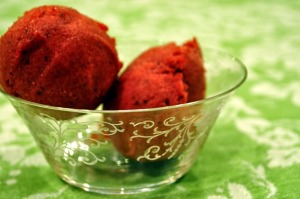 So refreshing!
Enjoy as is, or place a scoop in a wine glass and fill with Prosecco!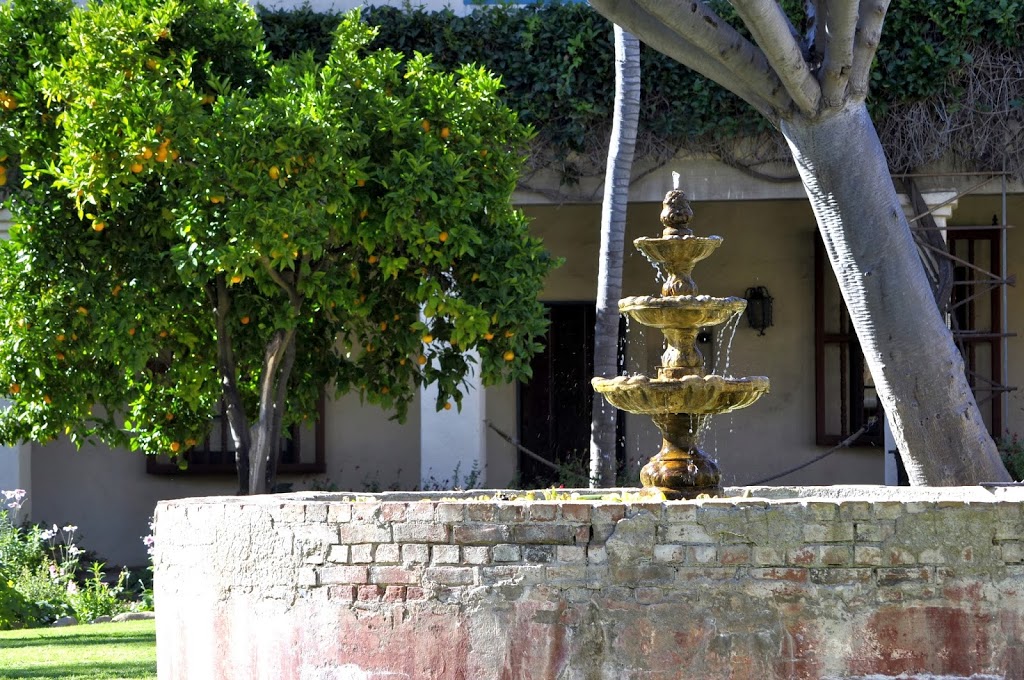 Courtyard Fountain at Santa Barbara Mission
These recipes are provided for your personal use. If you publish them, or re-post them, please give me credit. Grazie e Buon Appetito!