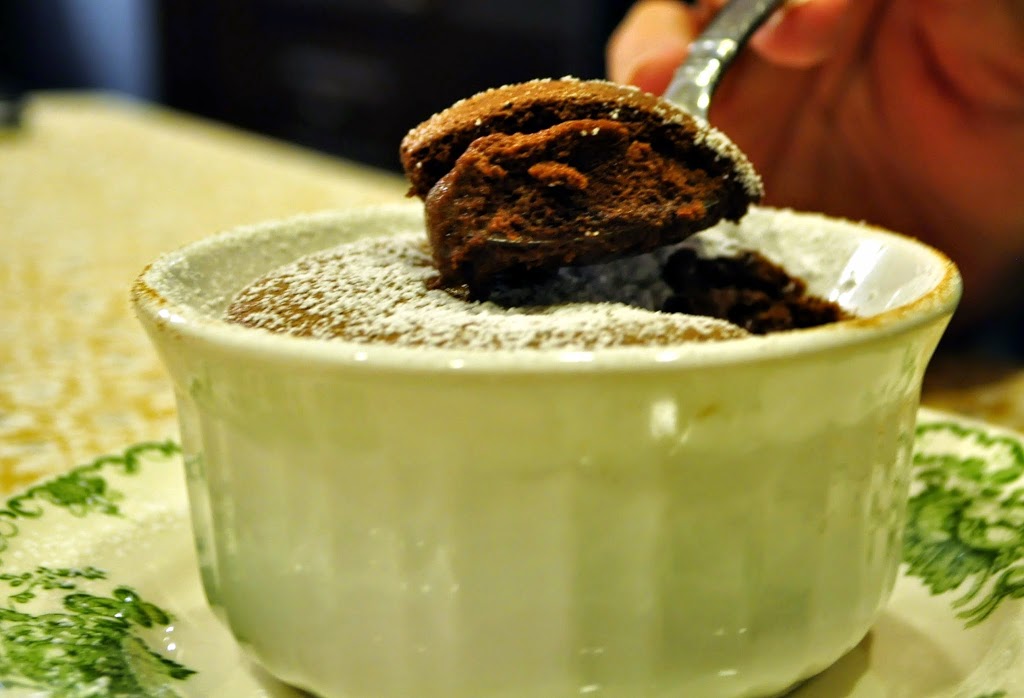 I only wish it tasted as good as it looks!
Appearances can be deceiving…this week's Baked Sunday Mornings challenge is for Cinnamon Chocolate Souffles. I love cinnamon and chocolate, so I was really looking forward to trying these. I used high quality ingredients and they turned out beautifully.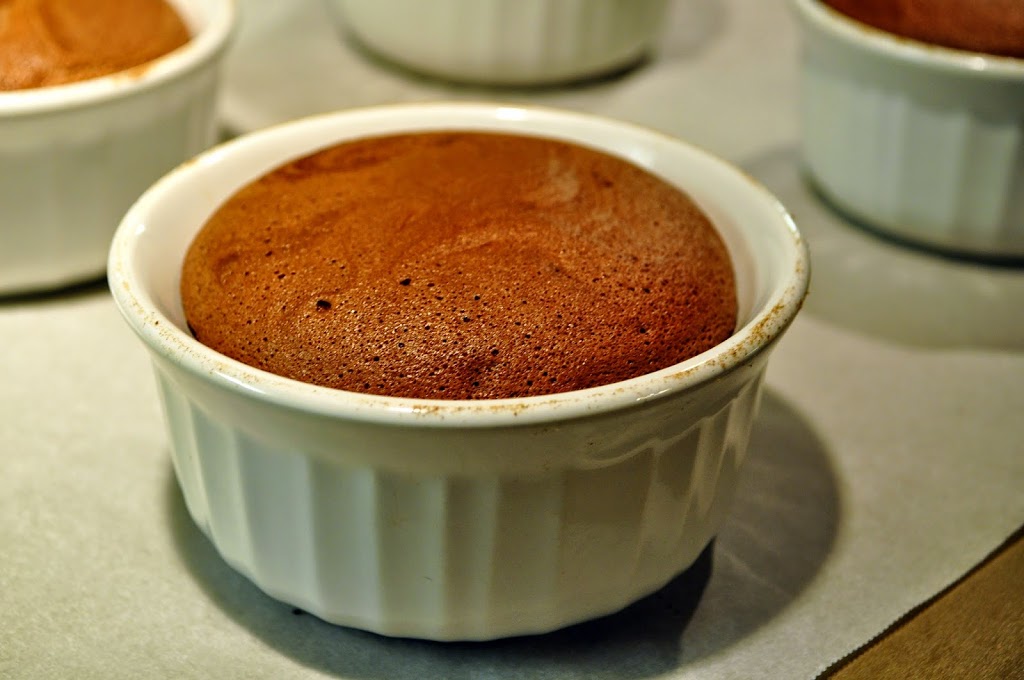 BUT, the look on John's face when he took a bite told me something was wrong. I asked him what is was but he couldn't really describe it, so I took a bite. It was bitter and salty, as if I'd left the sugar out of the recipe. I'd love to say we enjoyed this, but we didn't. I think it would have been wonderful if it had been made with milk chocolate instead of dark, but I don't think I'll give it another try any time soon.

I read and re-read the recipe and I followed it perfectly. After making over 100 Baked recipes successfully, this was a surprising disappointment.
These recipes are provided for your personal use. If you publish them, or re-post them, please give me credit. Grazie e Buon Appetito!