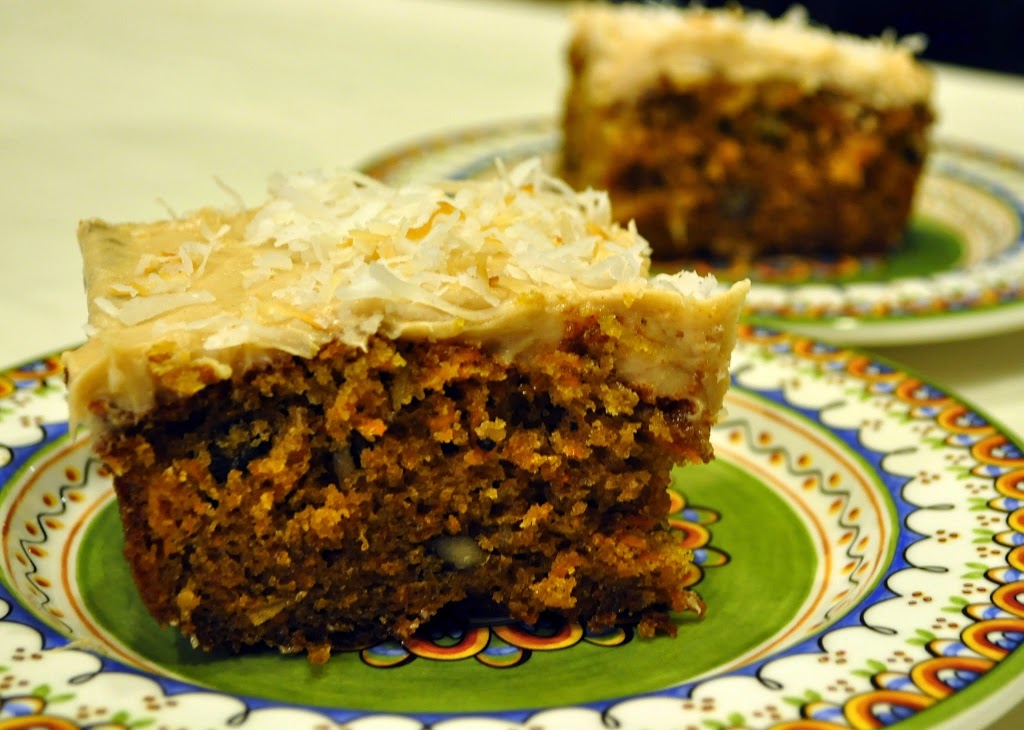 Practically perfect!
This week's Baked Sunday Mornings challenge is for Classic Carrot Cake with Cinnamon Cream Cheese Frosting which is just delicious! The dense, moist cake is scented with cinnamon, cloves, nutmeg, and cloves and studded with walnuts and coconut. It makes me want to sing, "…these are a few of my favorite things…"! Oh, and the cream cheese frosting is blended with cinnamon. I could just eat this frosting with a spoon! I also think it would be wonderful sandwiched between a pair of oatmeal cookies!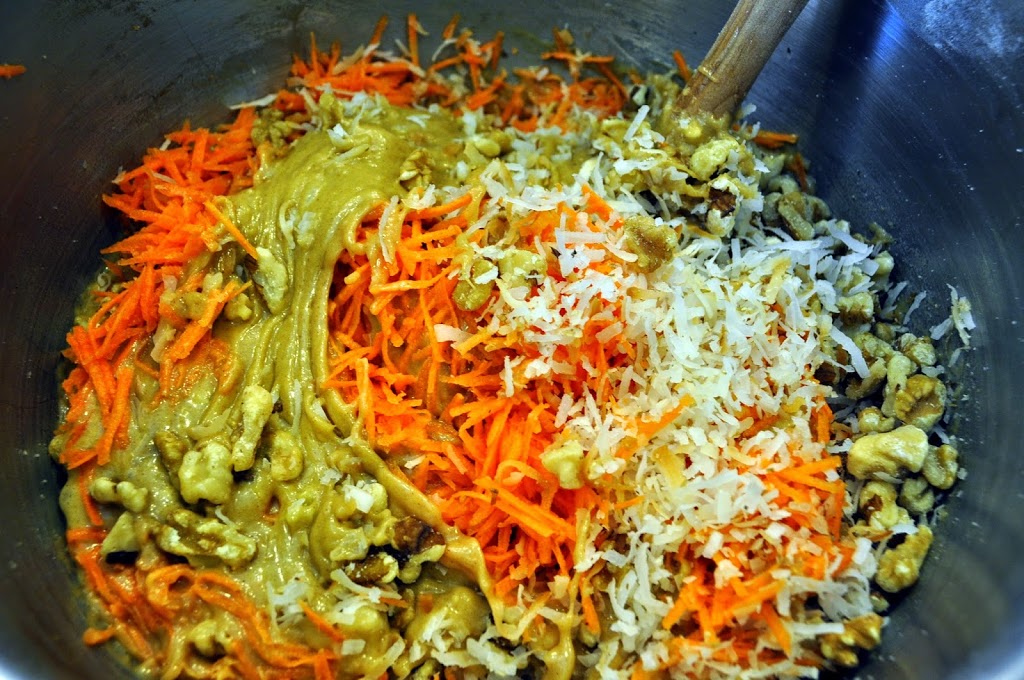 Mixing it all together!
This cake comes together quickly and easily. The Baked Boys say it would be perfect for breakfast and we are willing to find out! Baked Elements is divided into chapters of their favorite flavors. If I wrote such a book, Coconut would definitely fill a chapter of its own. So, I couldn't resist toasting an extra 1/2 cup to sprinkle on top of the yummy frosting.


Dig in!

If you're a fan of carrot cake, this one is absolutely worth trying!


These recipes are provided for your personal use. If you publish them, or re-post them, please give me credit. Grazie e Buon Appetito!