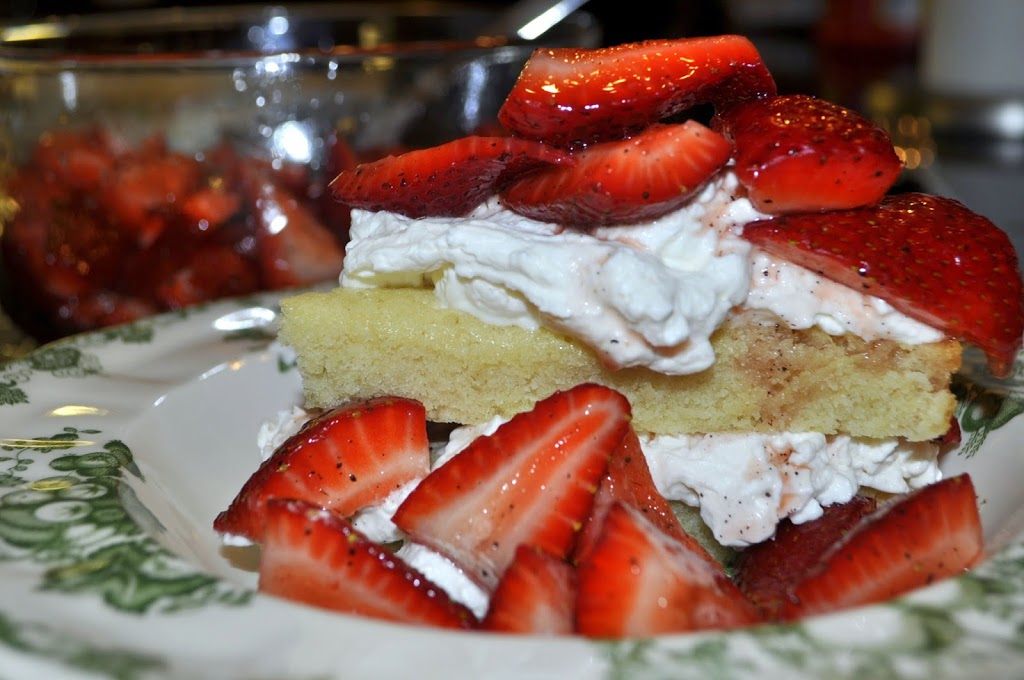 So fresh & delicious!
This week's French Fridays with Dorie challenge is for Visitandine which is a simple white cake that was developed by the nuns from the order of the same name. The nuns sold their cakes in France as a way of earning income for good they could not grow, or make, for themselves.

Dorie said that it forms a great base for Strawberry Shortcake, and boy, was she right! This cake is so quick and easy to put together. We are blessed to have fresh Strawberries year-round in Oxnard so we'll be sure to enjoy this dessert often.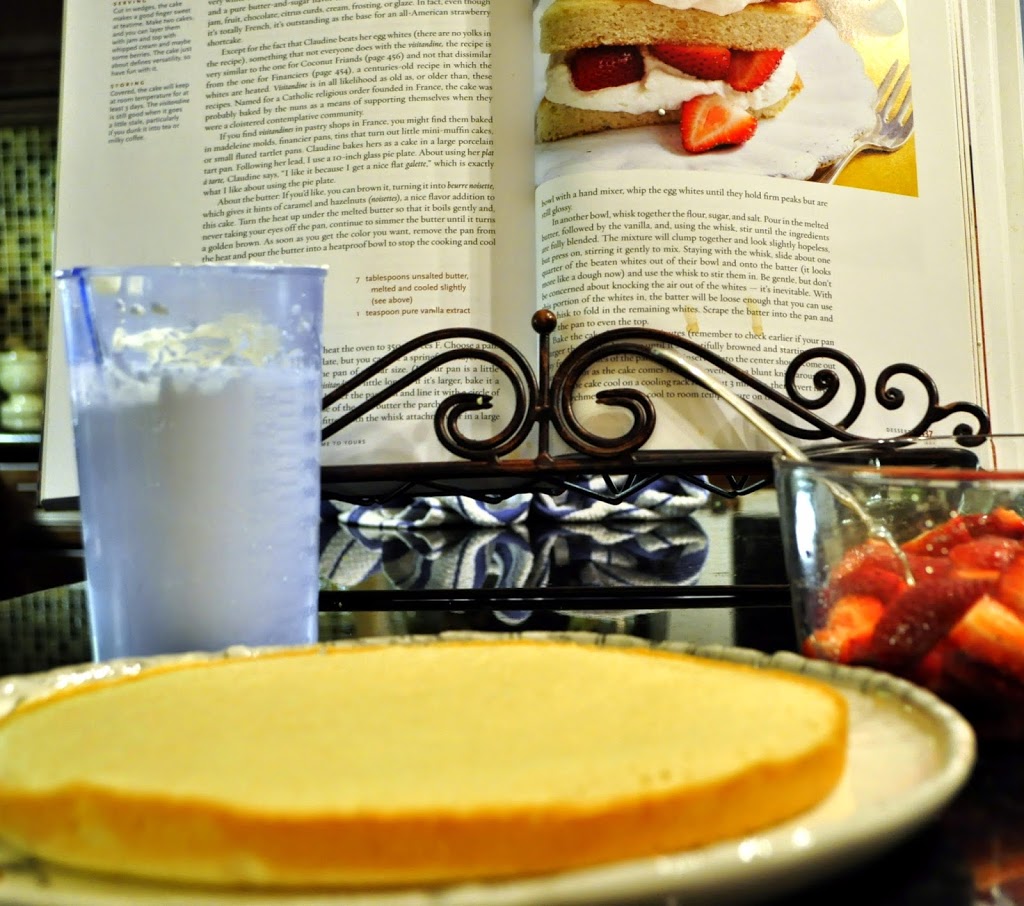 So simple!

While the cake was in the oven, I sliced some strawberries and sprinkled a little vanilla sugar and Licor 43 over them. While the berries were macerating, I made whipped cream with a little vanilla and powdered sugar. The combination of textures and flavors was just perfect. Although the cake absorbed some of the juice from the strawberries, it never go soggy the way some shortcake tends to do.
Enjoy!
These recipes are provided for your personal use. If you publish them, or re-post them, please give me credit. Grazie e Buon Appetito!