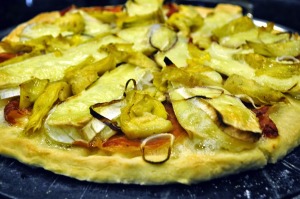 Yummy, cheesy pizza!
Have you ever gotten halfway through cooking something then realized you don't have all the ingredients? I was all set to make this week's French Fridays with Dorie quiche. I even made the pastry…but, I didn't have enough eggs to make the custard, so I wrapped up the pastry – which luckily, Dorie says will keep in the fridge for up to 5 days. (See, Mary, I do dumb things, too!)

Sometimes our most creative meals come from last-minute change of plans. So, I made some pizza dough and took a look in the fridge – and here's what we came up with. It's very rich and we think it would be wonderful cut up into bite-sized pieces and served as an appetizer. (Note: If you don't like the rind on the Brie, it's easier to remove it after you bake the pizza.)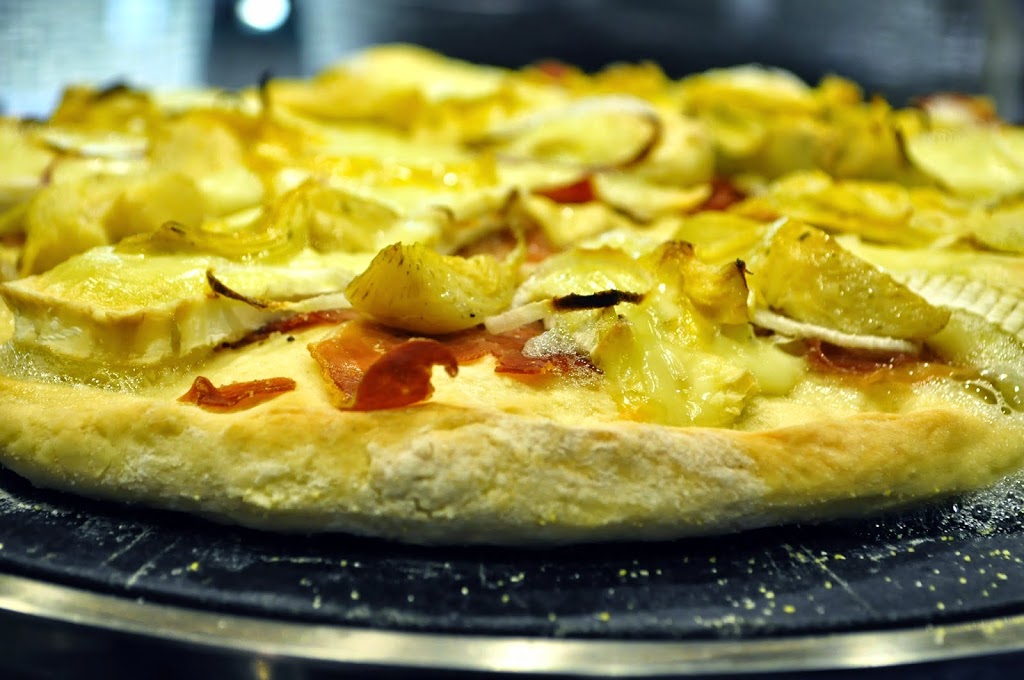 You could add a little roasted garlic, too.
Pizza Bianca with Prosciutto, Brie, and Artichoke Hearts
Makes Enough Dough for 4 Small Pizzas, 4 Calzone, or two large pizzas.

Preheat oven to 450 degrees.

Fill a 1-cup measuring cup with warm water (105 to 115 degrees F).
Sprinkle 1 package (2 1/4 teaspoons) Instant Dry Yeast over the water
And drizzle in 1 teaspoon honey
Allow to proof for about 5 minutes, until foamy
In the bowl of a food processor, add:
3 cups
Perfect
Pizza Blend Flour
1 teaspoon kosher salt
Pulse until blended, then drizzle the yeast mixture in slowly with the food processor running.
Then drizzle in 1 Tablespoon Olive Oil – we used Garlic-flavored
Continue to mix until the dough comes cleanly away from the sides of the bowl and balls up on the blade, about 5 minutes.
Turn the dough out onto lightly floured wax or parchment paper and knead for 2 – 3 minutes.
Wrap the dough in parchment and let it rise in a warm spot for about 20 minutes. (When ready, the dough will stretch as it is lightly pulled.)
Divide the dough into 2 pieces and pat into a disk.
(At this point, the balls can be wrapped in plastic and refrigerated for up to 2 days, or frozen, for future use.)
Roll the piece you're using out into a 12-inch circle.
Lightly dust a pizza stone with cornmeal, then center the
Pinch the edges of the dough to form a rim.
Slice a wedge of Brie, thinly.
Alternate one slice of Brie with 3 slices of Prosciutto, cut in half.
Scatter Marinated Artichoke Hearts and very thinly sliced Red Onion.
Sprinkle lightly with Truffle Salt.
Slice and serve immediately.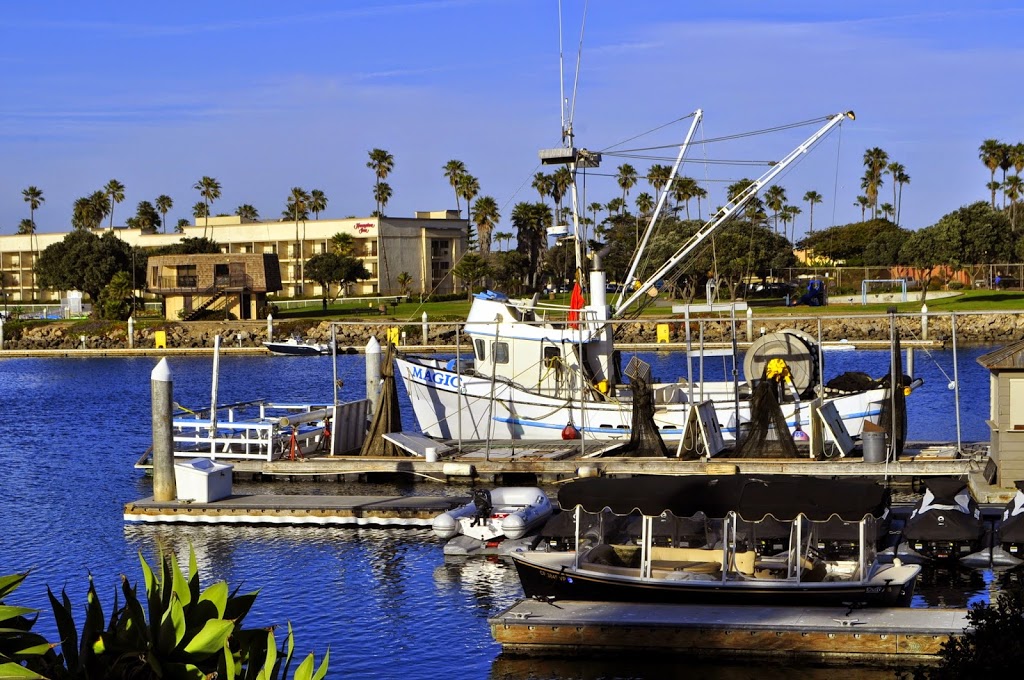 A magical spring afternoon at the Channel Islands Harbor!
These recipes are provided for your personal use. If you publish them, or re-post them, please give me credit. Grazie e Buon Appetito!