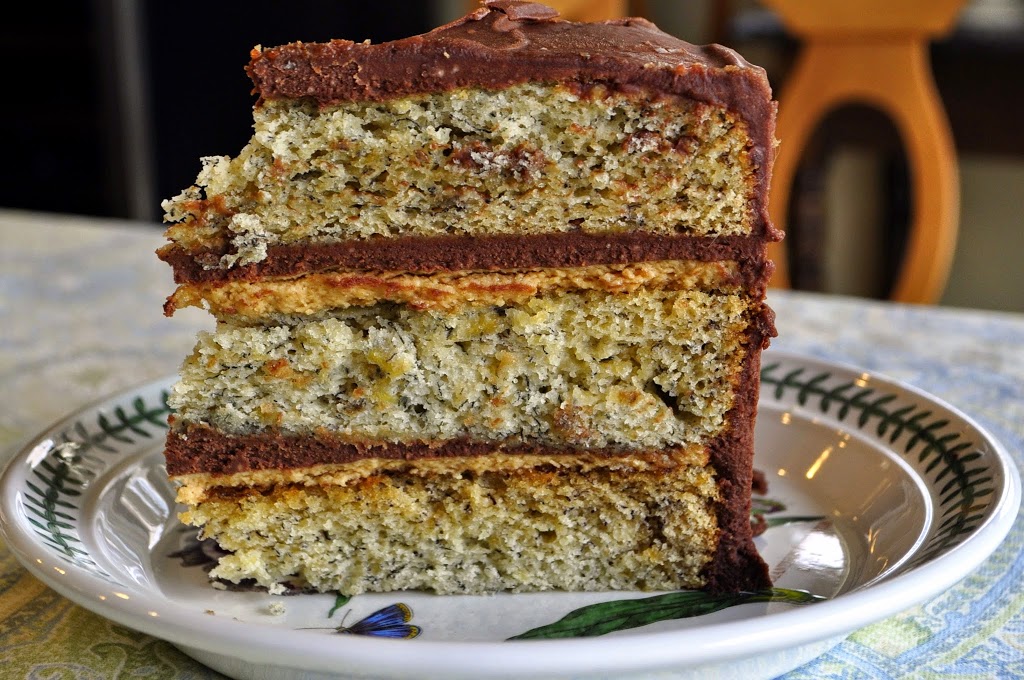 I didn't add the Dark Chocolate Ganache topping that the recipe called for but the cake tasted great as is.
This week's Baked Sunday Mornings challenge is for Bananas Cake which is so much more than it seems. It's a banana cake with peanut butter filling, layered and covered with milk chocolate ganache, and topped with dark chocolate ganache. I had some trouble with the milk chocolate ganache frosting setting, so I left off the dark chocolate ganache. But, from a flavor standpoint, we didn't seem to miss it at all.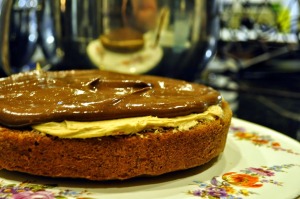 The first layer of cake, peanut butter filling and milk chocolate ganache frosting.

The best thing about this cake is that it's light and packed with flavor despite its entirely decadent appearance. My brother and his daughter were delighted as this triple threat of chocolate, banana, and peanut butter is one of their all-time favorite flavor combinations.


The only difficulty I had was the milk chocolate ganache frosting not setting up. I added 3 cups of powdered sugar to try to firm it up which only worked marginally well. In discussion with other Sunday Morning Bakers, I realize that I should have chilled it and kept whipping it until it thickened. I'll get the chance next time as my brother will undoubtedly request this cake for his birthday later this year!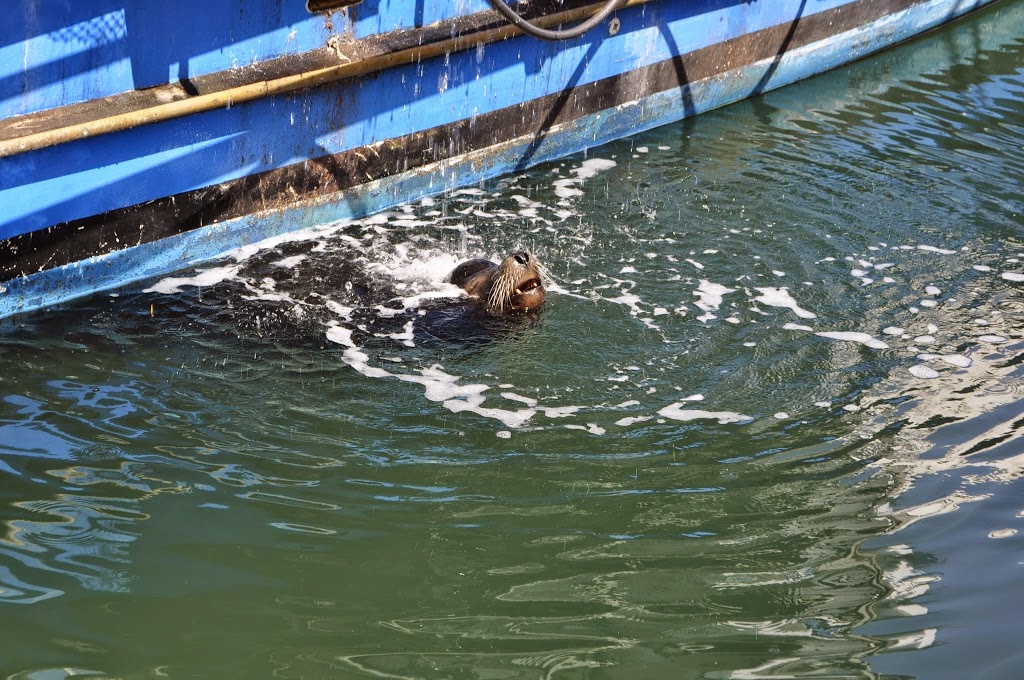 This Sea Lion was playing in the run-off water from our fisherman's boat at the
Channel Islands Farmers' Market last Sunday!
These recipes are provided for your personal use. If you publish them, or re-post them, please give me credit. Grazie e Buon Appetito!