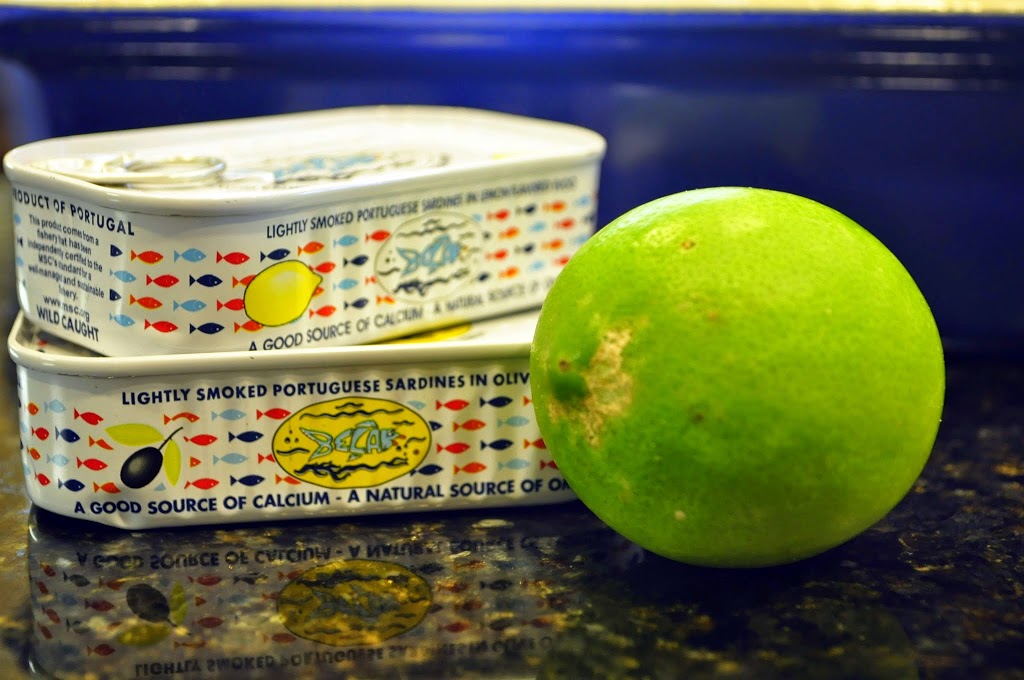 Freshly packed fish in fine olive oils.
I was one of the food bloggers selected to try these newly introduced Sardine products from Portugal. I wanted to make something to showcase their fresh flavor so decided on a variation of Dorie Greenspan's Sardine Rillettes. We used the Lemon Flavored Extra Virgin Olive Oil and Lightly Smoked in Olive Oil versions for this recipe. John found that the easiest way to remove the skin from the sardines was to rub it gently under warm running water in the sink. The bones were then easy to remove that way as well.

We were impressed when we opened the tins to find large, whole fish with the heads and tails removed. The flavor was mild and delicate, too – not at all like the salty, or smoked sardines my dad ate when I was growing up. Sardine Rillettes offer an easy way to enjoy sardines as part of a light lunch served with crackers and a salad, or as part of a cheese and fruit appetizer tray. They can also be eaten just as you would tuna salad. This creamy, flavorful spread, infused with citrus, fresh herbs, and cream cheese is easy and delicious!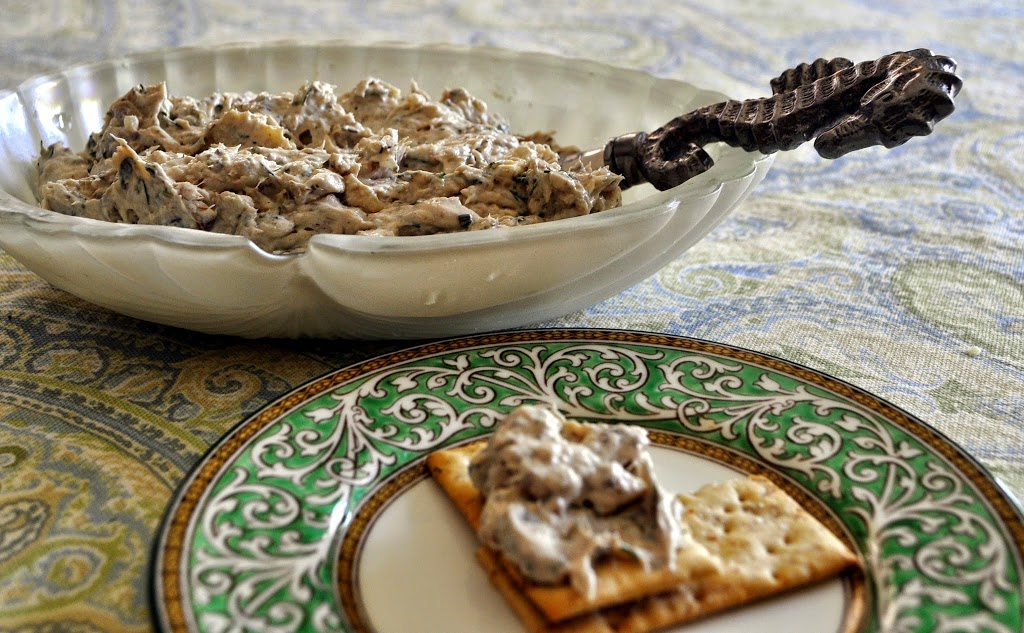 Perfect for a snack, appetizer, or light lunch

Adapted from Dorie Greenspan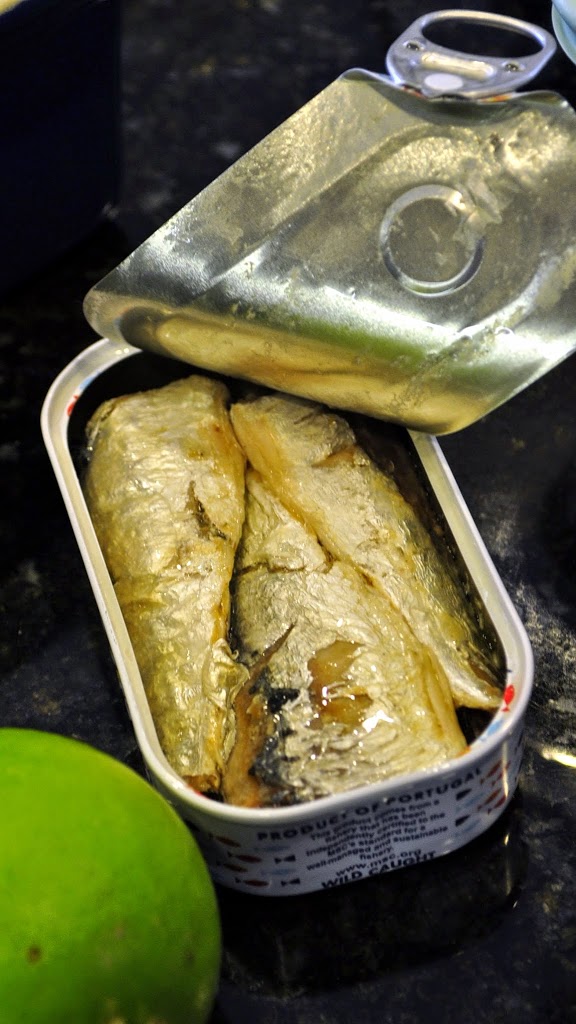 Beautiful filets
In a medium bowl, blend with a fork:
3 ounces Cream Cheese, softened
1 Shallot, minced
1 Tablespoon Chives, minced
1 Tablespoon Dill, minced
1 Tablespoon Parsley, minced
Juice of 1 Lime
1 tin Bela Sardines in Lemon Flavored Extra Virgin Olive Oil, drained, peeled, and de-boned
1 tin Bela Sardines Lightly Smoked in Olive Oil drained, peeled, and de-boned
Salt and Pepper, to taste
Cover and chill for at least 2 hours before serving.

Serve with crackers or on crostini with a salad for a light lunch, or as an appetizer.
Bela Sardines are sourced from traditional local fisheries along the non-industrial Portuguese coastline which have existed for centuries. Bela and these family businesses have forged strong relationships and friendships that lead to the freshest and best catches of the day becoming Bela Sardines. For additional information, visit their website. We've seen them on the shelves at Cost Plus World Market and Whole Foods.
These recipes are provided for your personal use. If you publish them, or re-post them, please give me credit. Grazie e Buon Appetito!