John and I grow lettuce from seed, shop at the weekly Channel Islands Harbor Farmers' Market, and make salad dressing from scratch. So, when I was asked to feature Doxy's Fine Foods on my blog, I jumped at the chance. We received 3 varieties to try: Refined Ranch Starter; Smoky Chipotle Starter; and Basil Poppy Starter. Each of these flavor packets is designed to be used as a salad dressing, dip, or marinade depending upon what you mix it with.

We decided to try the Refined Ranch Starter as a salad dressing first. When I pulled the seasoning packet from its artful carton, I immediately noticed how green the herbs were – so unlike most commercial Ranch dressing mixes. And it smelled fresh, too.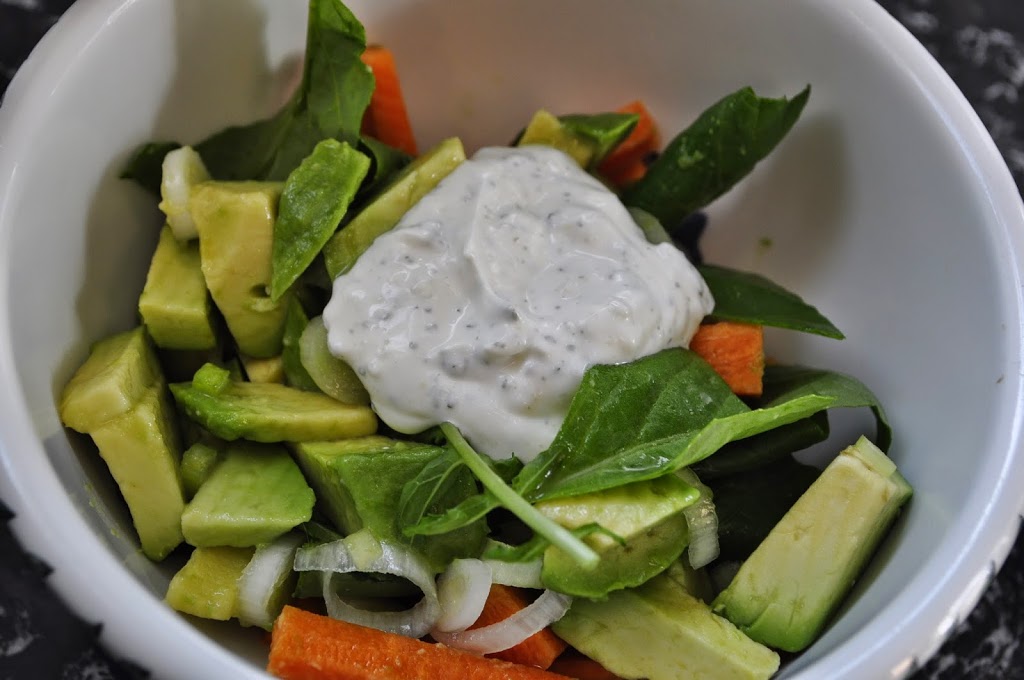 Delicious and fresh!

We harvested some spring greens from our garden and made a quick salad with carrots, green onions, and avocado and topped it with Doxy's Refined Ranch salad dressing. It was love at first bite! It tasted like we'd made it ourselves with fresh herbs – and looked like it, too. The most noticeable difference between this and most ranch dressings I've tasted is that it completely lacks the chemical tangy edge that makes me shy away from most commercial Ranch dressings.

Today, we used some of the dressing to make chicken salad sandwiches in place of mayonnaise, too. We thoroughly enjoyed this dressing and look forward to trying the other varieties. You can order Doxy's in its seductive packaging from this website which also contains recipes to use these herbs in a variety of ways.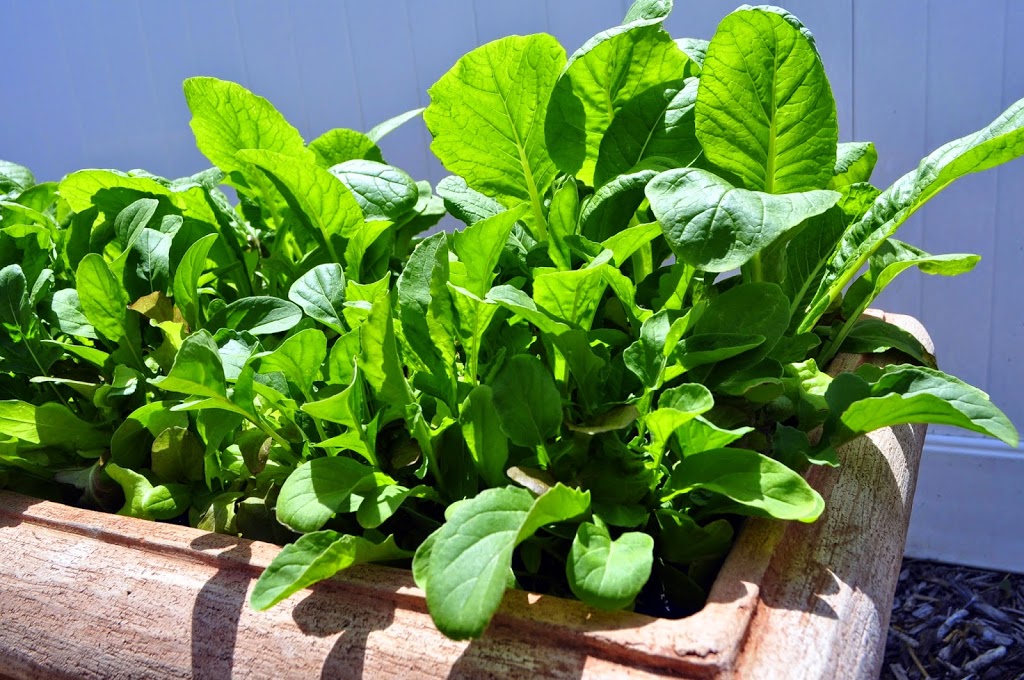 Lettuces growing in our garden!
These recipes are provided for your personal use. If you publish them, or re-post them, please give me credit. Grazie e Buon Appetito!