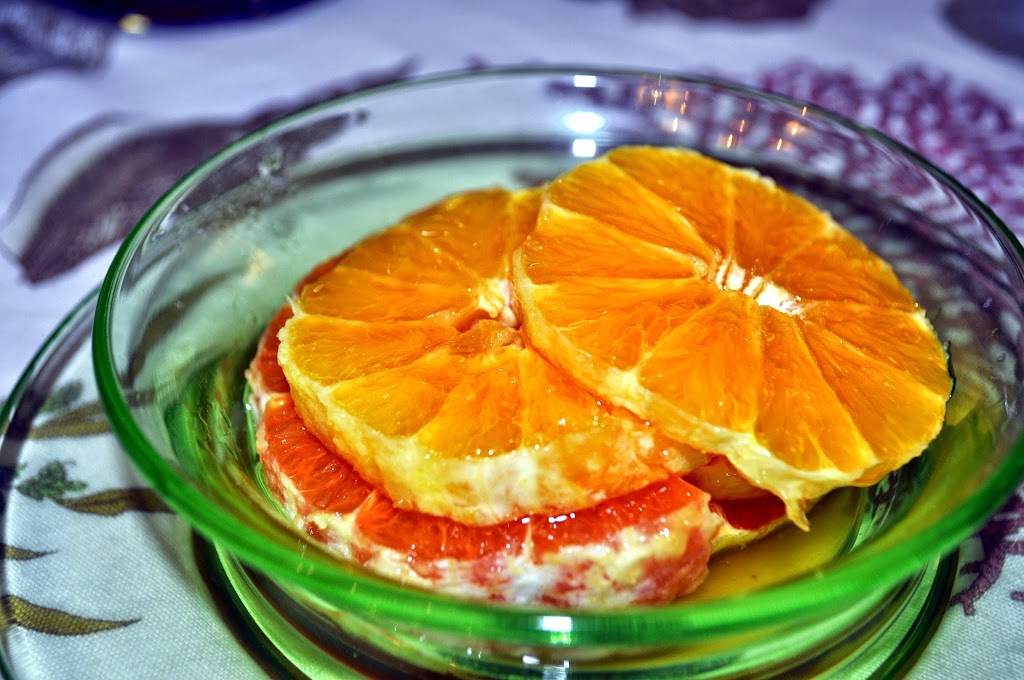 All you need is a spoon!
When John and I were dating, he had the great good fortune to attend a conference in Genova, Italy. And I had the great good fortune of being invited to go with him! While John was at work, I wandered the alleyways, cathedrals, shops, and palaces of "The Vertical City." One day, I had lunch at I Tre Merli and for dessert, I ordered oranges in caramel sauce – one of the best desserts I've ever had! So, I took John back there for dinner one night and suggested he try them, too.
After we got home, we searched for a recipe and this one from Mary Engelbreit is the closest one we've found. We've made these many times since. They are so fresh and delicious and they're perfect for this time of year. In Italy, they were served while the caramel sauce was still warm, but they're delicious cold as well. They's be an elegant addition to a brunch menu.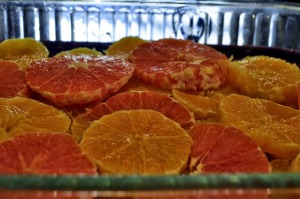 Using different colors of oranges adds visual appeal
Oranges with Caramel Sauce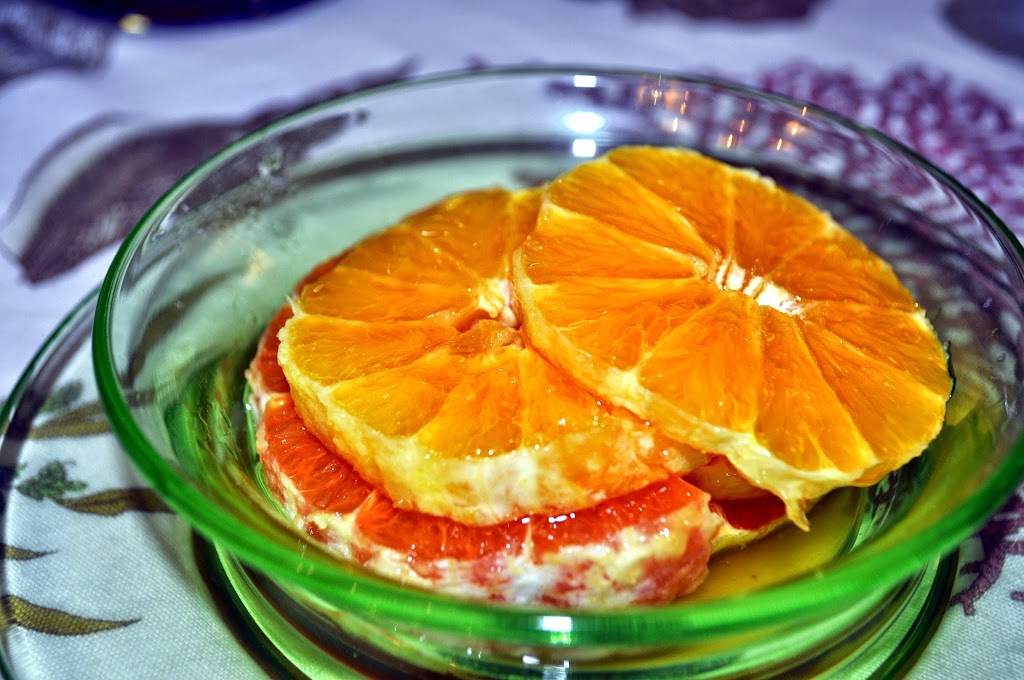 Adapted from Mary Engelbreit's "Tis the Season Holiday Cookbook
Ingredients
8 oranges, peeled and sliced into ¼" thick rings with pith and seeds.removed
2 Tablespoons Grand Marnier (or other orange liquer)
Caramel Sauce
⅔ cup sugar
¼ cup water
⅓ cup fresh orange juice
Instructions
Layer orange slices evenly in a 9 x 13-inch baking pan
Sprinkle Grand Marnier over them.
Set aside.
Caramel Sauce
In a large saucepan, stir together sugar and water.
Bring to a boil over medium-high heat.
Continue to boil for 6 - 8 minutes until caramel turns amber in color.
Remove from heat and stir in ⅓ cup fresh orange juice, taking care not to get spattered.
Allow caramel orange sauce to cool for about 10 minutes, then pour over oranges, stirring to coat them.
Serve immediately, or chill until ready to serve.
Enjoy!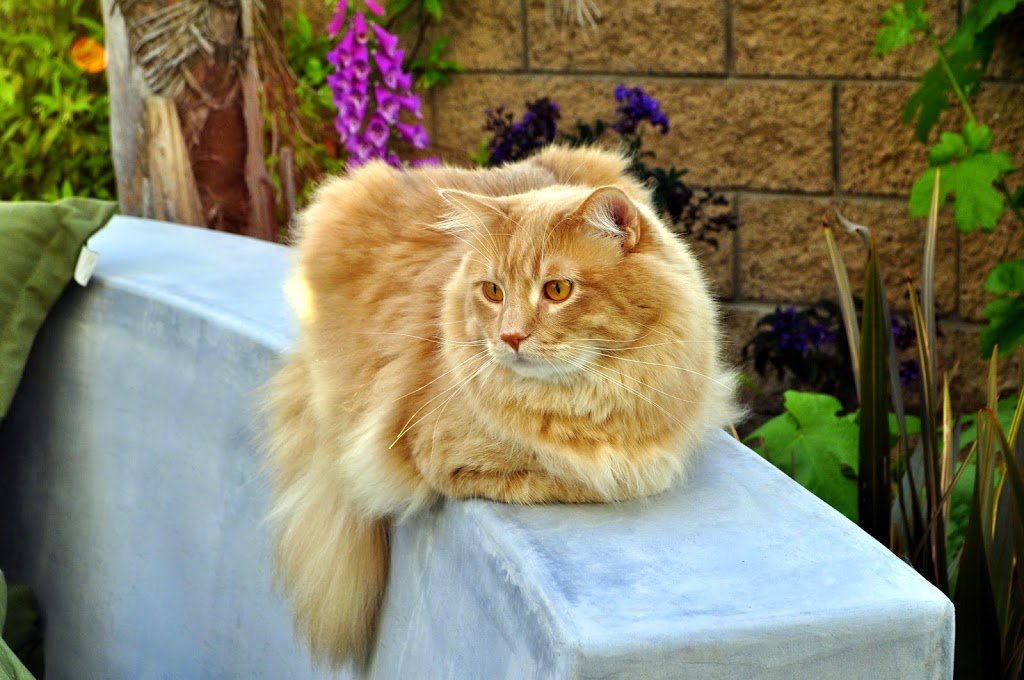 Huckleberry Finn enjoying his garden
These recipes are provided for your personal use. If you publish them, or re-post them, please give me credit. Grazie e Buon Appetito!