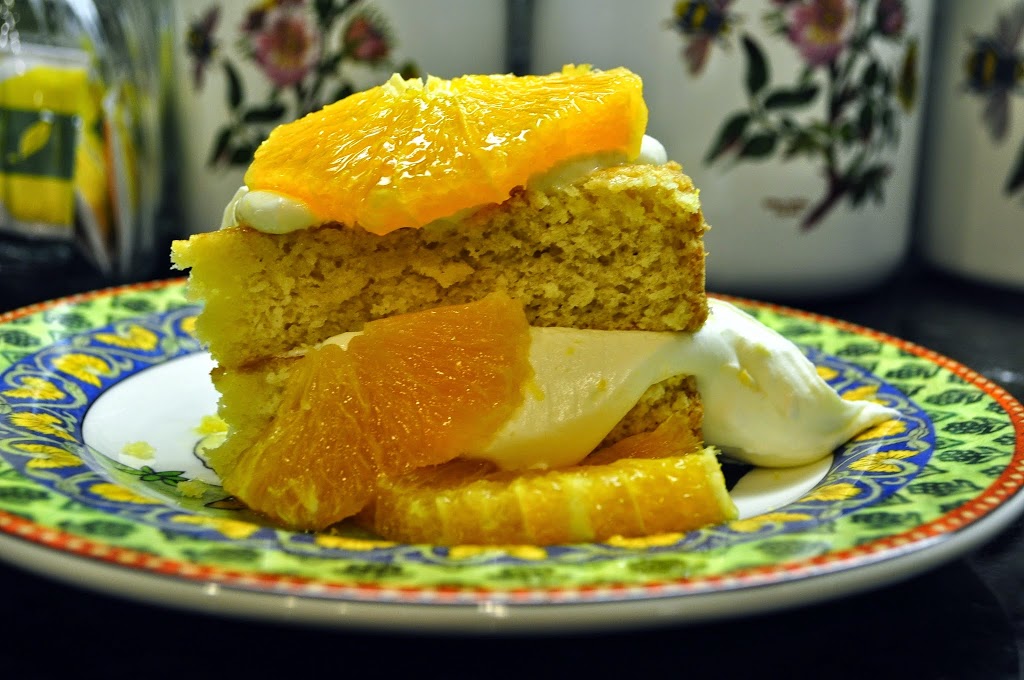 Light, creamy & delicious!
This week's Baked Sunday Mornings challenge is for Poppy Seed Pound Cake with Brown Butter Glaze which sounds delicious. But when I saw the 6-page spread of Matt & Renato's shortcake recipes in this month's Better Homes and Gardens magazine, I couldn't resist trying one of them. There are four recipes – and based on the wonderful results we had with the Citrus Olive Oil Shortcake, I want to try them all!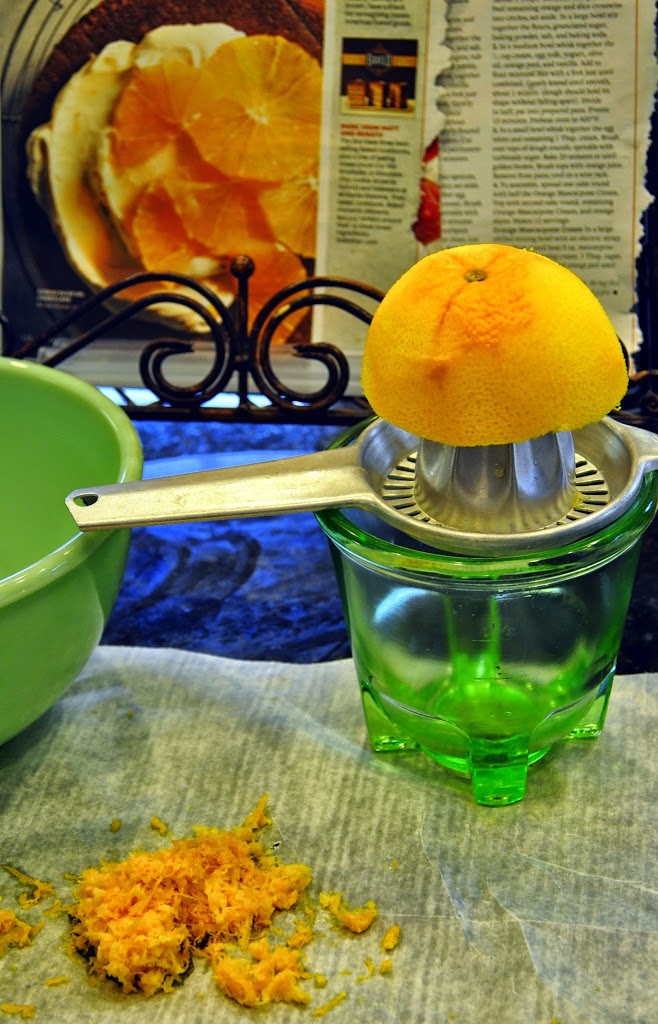 Pages ripped from the magazine!
One of the most wonderful fruits we enjoy year-round in SoCal is fresh oranges. We also have a number of locally produced Olive Oils. For this recipe, I used Ventura's Buon Gusto California Coastal Mandarin Infused Olive Oil. The hint of orange in the olive oil subtly enhanced the flavors of the dessert.

This Citrus Olive Oil Shortcake is so light and delicious that it makes the perfect dessert for summer. It's wonderful with oranges but would also be delicious with berries or peaches. I macerated the orange slices in a little Grand Marnier while the shortcakes were in the oven. (Note – the recipe calls for only one orange, but we used one for only 2 servings, so I would recommend using more than one for several.)

This shortcake would be over-the-top delicious with our Oranges in Caramel Sauce. The Orange Mascarpone Whipped Cream was wonderful, too. The texture was so smooth and creamy.
We'll enjoy this dessert many times over the summer! Click here for the recipe!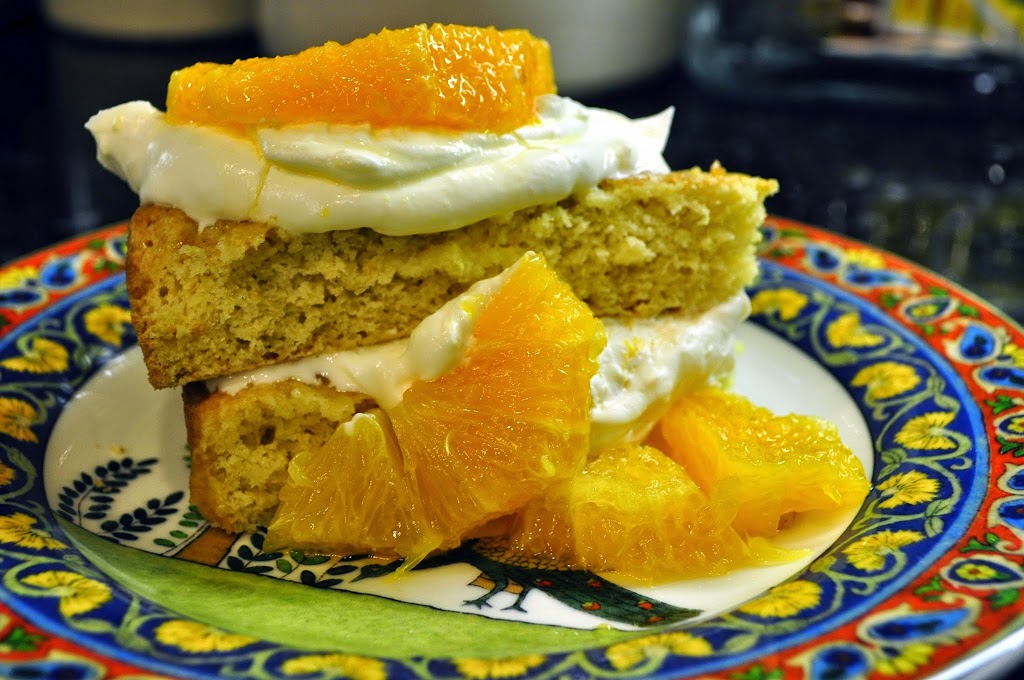 Fabulous summer dessert!
These recipes are provided for your personal use. If you publish them, or re-post them, please give me credit. Grazie e Buon Appetito!