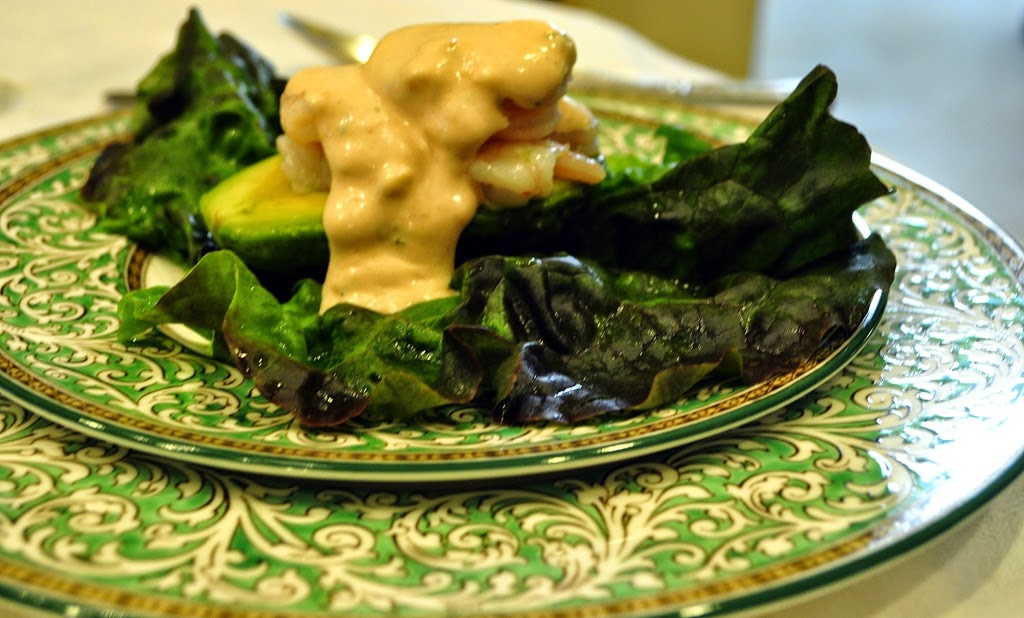 A wonderful combination of flavors and textures.
This elegant salad is perfect for a summer luncheon or starter course. It's important to buy the avocados a few days in advance to allow them time to ripen.

Line each salad plate with red-leaf lettuce.
Place 1/2 an avocado in the center of the lettuce.
Stuff the center hole with cooked Bay Shrimp, shaping it into high mounds.
Drizzle with Louis Dressing.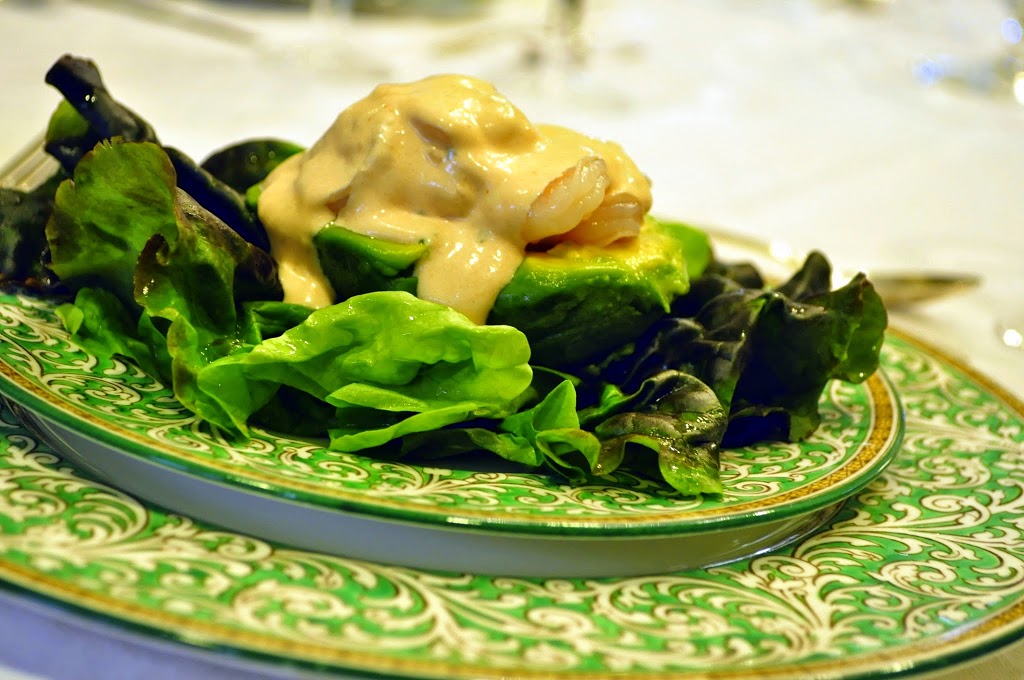 Fresh and delicious!
~ adapted from Michele Anna Jordan

In a medium mixing bowl, whisk 1/2 cup cold Heavy Cream until it forms soft peaks.

Then, gently fold in:
1/2 cup Cocktail Sauce (we normally use Trader Joe's)
1 1/4 cups Mayonnaise
6 – 8 Green Onions, finely sliced
3 Tablespoons fresh Italian Parsley, finely minced
Juice of a Lemon
1 teaspoon Salt
Cracked Black Pepper
Pinch of Hungarian Paprika

This dressing is wonderful with seafood of all kinds.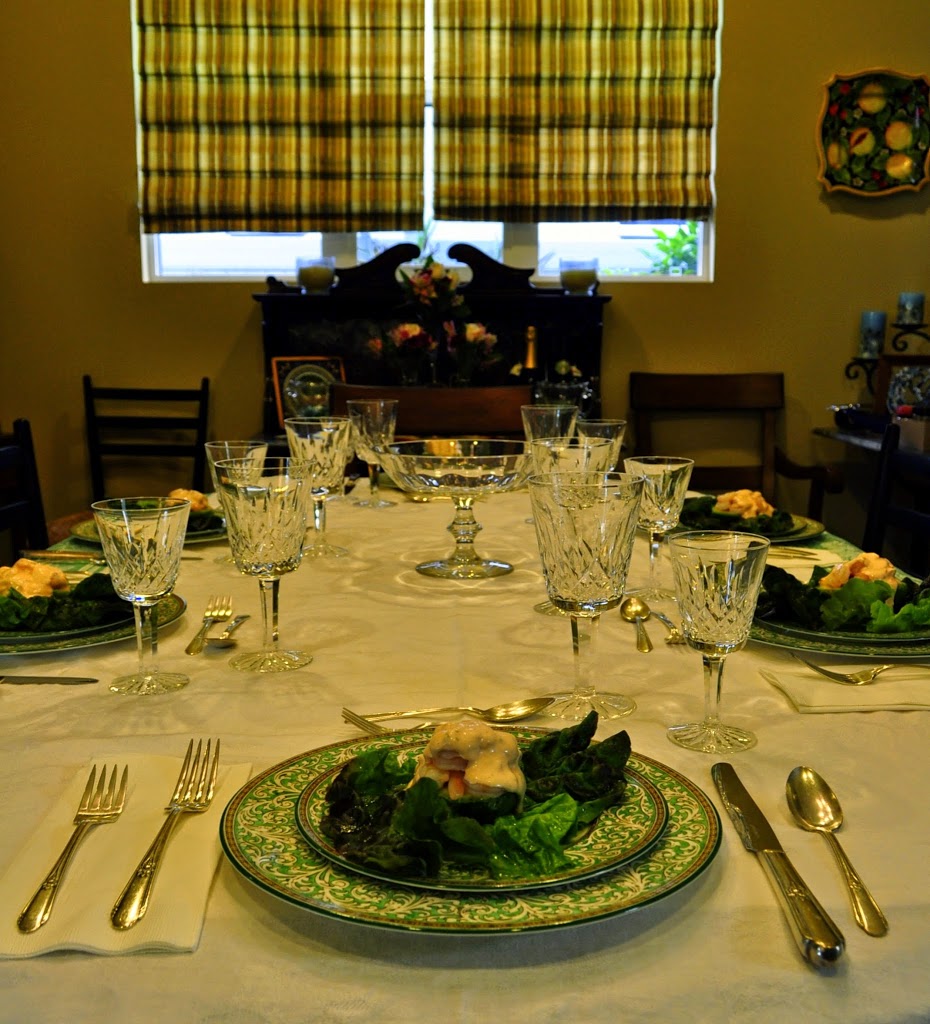 We served this as a starter course for a fish meal.
These recipes are provided for your personal use. If you publish them, or re-post them, please give me credit. Grazie e Buon Appetito!