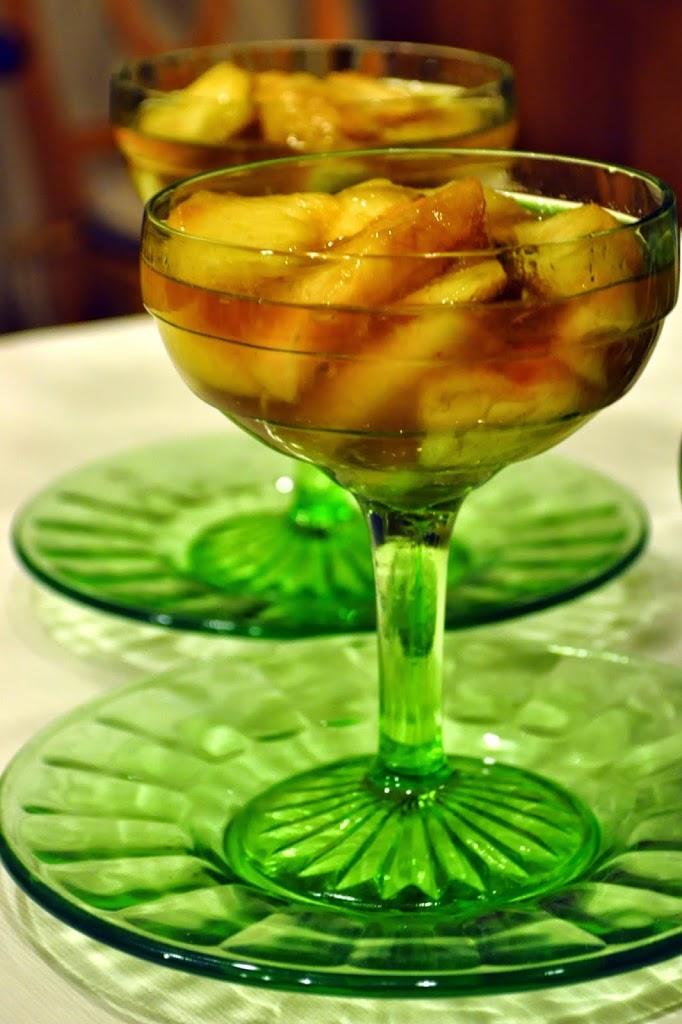 White Peaches in Late Harvest Pinot Blanc Reduction Syrup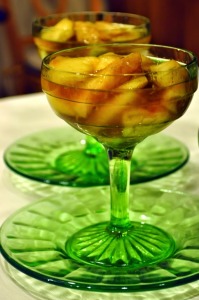 Ingredients
1 375ml bottle Nicolaysen Family Vineyards Late Harvest Pinot Blanc (or other sweet dessert wine)
½ cup Water
½ cup Sugar
1 Star Anise
1 Cinnamon Stick
3 - 4 drops Orange Oil (or 1-inch slice of Orange Peel)
6 Black Peppercorns
Instructions
Combine all ingredients in a medium saucepan over medium heat.
When sugar dissolves, reduce heat to low and simmer until liquid reduces by half, about 15 minutes.
While Syrup is simmering, peel and slice 4 White Peaches into a large bowl.
Allow Syrup to cool for about 10 minutes, then pour over sliced Peaches.
Steep for at least ½ hour.
Serve in champagne saucers.
These were also excellent over Sourdough French Toast the next morning!
Cheers!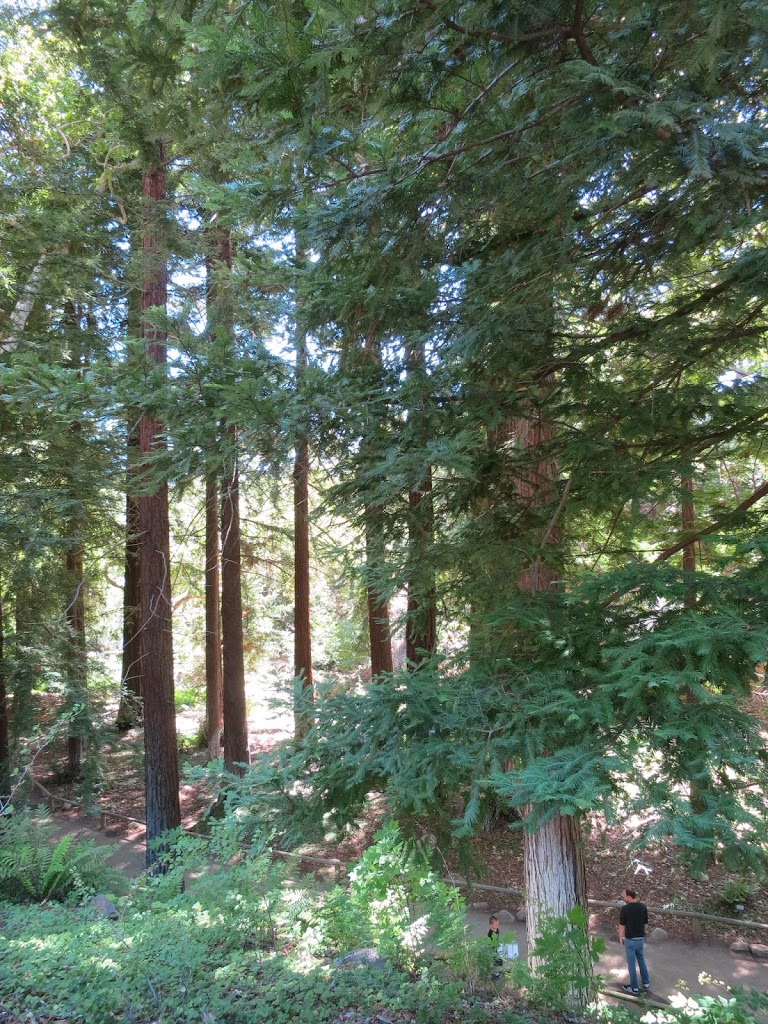 Redwood Stand in Santa Barbara Botanic Garden
These recipes are provided for your personal use. If you publish them, or re-post them, please give me credit. Grazie e Buon Appetito!