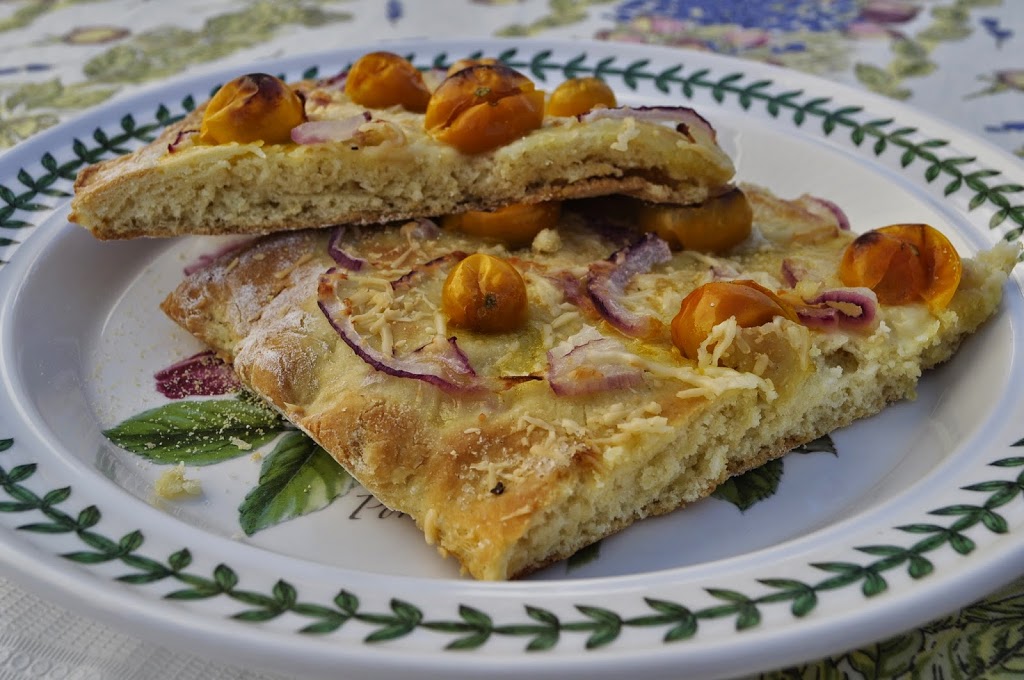 What's growing in your garden?
One of the best things about this time of year is walking out into the garden to see what's for dinner.  Tonight, I picked all the ripe Sun Gold Tomatoes we had, then came into the kitchen and made Wolfgang Puck's Pizza Dough to create a wonderfully fresh Pizza Rustica.
Make one batch of Wolfgang Puck's Pizza Dough.
Preheat the oven to 450 degrees.
Allow the dough to rise for 20 minutes.
In the meantime:
Clean about 2 dozen Sun Gold Tomatoes.
Slice one half of a red onion, very thinly.
Pit and slice Kalamata Olives (I used 6 for half a sheet).
Scatter cornmeal lightly over the bottom of a jelly-roll pan.
After the dough has risen, roll it out into a rectangle to fit the pan.
Press dough into the prepared pan.
Evenly space out the tomatoes and scatter very thinly sliced red onions between them.
(On John's half, I added 6 pitted Kalamata Olives)
Sprinkle Truffle Salt lightly over the top.
Scatter shredded Parmesan Cheese over everything.
Drizzle some Basil Olive Oil on top.
Bake for 20 minutes, then slice and serve the pizza while it's hot!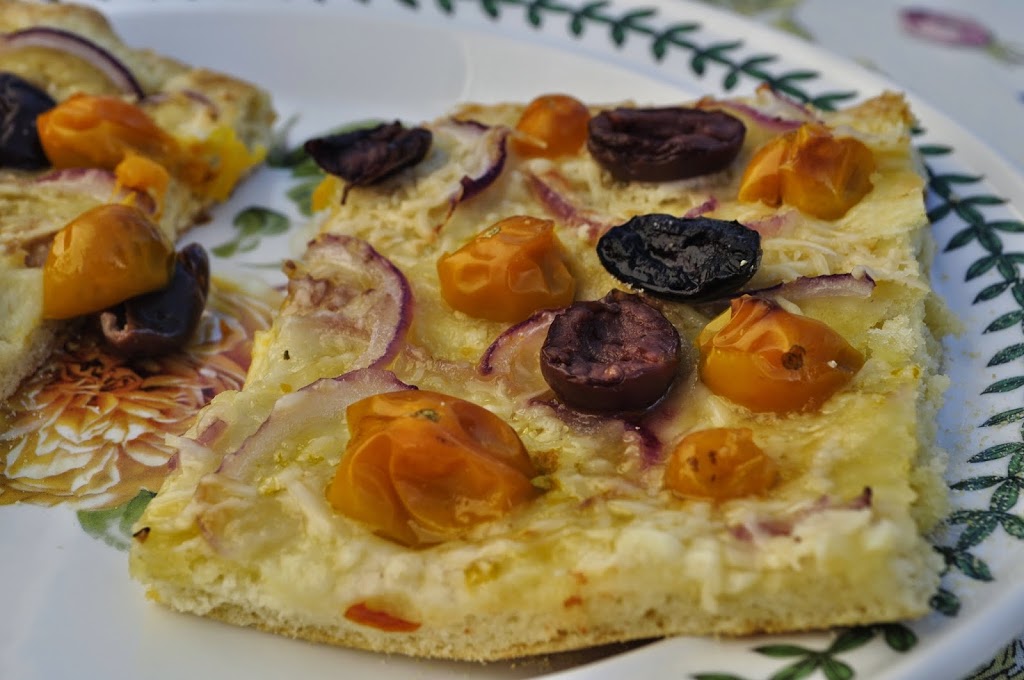 With Kalamata Olives
These recipes are provided for your personal use. If you publish them, or re-post them, please give me credit. Grazie e Buon Appetito!